The Official Launch in London
Robin Ince's Blog
I woke up thinking about ghosts. This was not merely because I was in Southwold where I always think of being on a dune, finding a lost crown and bringing forth a murderous and forgotten spirits.
The beautiful television series The Detectorists does for archaeology exactly what MR James doesn't.
It was because I ended the dinner talking to Irving Finkel whose latest book is about reports and stories of ghosts from ancient Mesopotamia. I promised I would buy his book and later today I do.
I eat my breakfast thinking of the marvellous noises Michael Hordern made when eating grapefruit in Jonathan Miller's adaptation of Whistle and I'll Come to You. In a BBC4 documentary, Miller fondly recalled how he trained Hordern to talk like a certain type of tweedy academic. It is a performance I revisit frequently.
I see Irving as I depart breakfast, he is not eating grapefruit.
Oddly, I am the final show of the Southwold Book Festival at 11.15am on a Monday morning. Two coffees power me through.
The train from Darsham is cancelled, so I loiter while the festival is packed away and all trace of it is gone. Should I mention it to anyone after 1pm, they will tell me there has not been a book festival in Southwold since 1954, the day Somerset Maugham exploded and the festival burned to the ground.
I walk to the beach on what has become a perfect Autumn day.
Wrapped up couples walking their obedient dogs as the sea rolls in with memories of ancient kings. The beach huts are empty.
I walk back up to the high street and browse the charity shops.
After some debate I buy two Bunty annuals (1979 and 1988) and a 1970 The Return of the Saint annual with really useless illustrations. Alan Moore once told me why these annuals had such cal-handed illustrations, but I do not remember all the details beyond it was a way to make as much money as possible from the easily duped kids (like me).
I go to the public conveniences near the brewery as the combination of late nigh shortbread and wine has made my colon paranoid. The cubicle is busy so I wander off rather than waiting outside. I regret my decision as I approach the cemetery because I start to imagine that when I return the hop deliverers will spot me going into the gents a second time and presume I am there for some Orton-esque cottaging. These are the kind of anxieties that I fabricate hourly.
I am dropped off at Darsham by one of the many delightful festival volunteers.
Changing trains at Ipswich, I make a Greggs lunch of vegan sausage roll, vegan doughnut and black coffee. They were friendly, the coffee was good and it it was considerably cheaper than the neighbouring Starbucks. Starbucks omnipresence is a mystery to me. I have been suspicious ever since they started to ask if I would like to spend even more on my coffee by trying a rarer bean, summarised as "for a little bit more, your black coffee will be less distressing".
I spend 20 minutes in a tunnel between Liverpool Street and Moorgate, such desperation sets in that I leaf through a copy of yesterday's Metro.
Before this evening's gig I do an online gig for 5X15, an hour long conversation with Pippa Evans which will end 1 minute before the live gig at Kings Place starts. I walk from the virtual to the real (no simulation theory here) and we create a curious chat show with brilliant guests – Hugh Warwick, Helen Zaltzman, Helen Czerski, David McAlmont and Katie Mack. It is a highly improvised affair and all the more delightful for that. We cover Heracles, dung beetles, Kate Bush and the end of the Universe.
I risk a trip to the pub with pals and Rebecca is particularly entertaining (if you have never read her monologue Sometimes I Laugh Like My Sister or seen her TEDx Brixton talk about grief, you should. Look up "Rebecca Peyton"). We can stay until closing time as Jakko (who you might know from such bands as King Crimson and 64 Spoons) gives me a lift home.
Just before bed, I foolishly veer into miserabilism as I am overwhelmed by a sneaky sense of failure. It is a silly mistake , especially since I have stopped listening to Morrissey nowadays.
————————————————————-
Tickets available for this week's gigs at Toppings in Ely on Thursday night and Little Bookshop in Ripon on Friday night. Also, pop along to Imagined Things in Harrogate at midday on Friday – happy to put on impromptu show on stop of signing. All Tour dates here.
Order signed and dedicated copies of The Importance of being Interested here.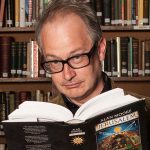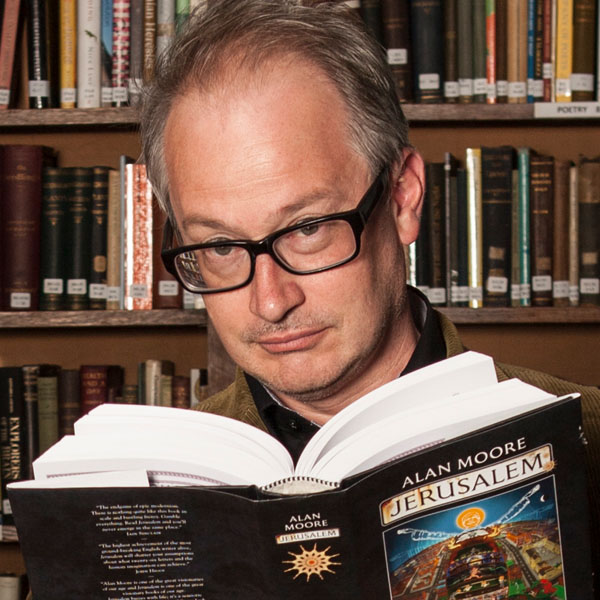 Robin Ince is a multi-award winning comedian, writer and broadcaster.  As well as spending decades as one the UK's most respected stand-ups, Robin is perhaps best known for co-hosting The Infinite Monkey Cage radio show with Brian Cox.  For his work on projects like Cosmic Shambles he was made an Honorary Doctor of Science by Royal Holloway, University of London. His latest book, The Importance of Being Interested has just been released.
If you would like to reuse this content please contact us for details
Subscribe to The Cosmic Shambles Network Mailing list here.