The Bibliomaniac Book Club
Robin Ince's Bibliomaniac Tour Diary
Trent and I have decided that it is time to create the Bibliomaniac Book Club (not BBC for short as that will create all sorts of issues).
During my tour of bookshops coinciding with Bibliomamnaic being published, I started to hear from people that they had been reading my book for months, but had only got up to page 23 as every time they read about a book that they decided sounded fascinating, they would stop reading mine and go to that, then return when finished.
I loved this.
I wanted Bibliomaniac to be a book seed which lots of other books grew out of.
Thinking about this, I thought it might be entertaining to create an online book club where, initially, we focus on a book I praise in Bibliomaniac. The obvious first choice was Gratitude by Delphine De Vigan as I have been banging on about that one so much that the Chorlton Bookshop thought it was necessary to give it to Bono. I also thought it would be good to connect The BBC, no no, the Bibliomaniac Book Club, with a different independent bookshop each month. The obvious choice for number one is the Warwick Bookshop as it was Pauline and Mog who made sure I left their shop with it in my books rucksack. If other bookshops or libraries fancy joining in, that would be cool too. 
I think we will attempt the launch night early next year and then do the first full online gathering where everyone can join in not long after.
Will there be membership cards? 
Perhaps there will.
To start with, this club will be available to all subscribers of the Cosmic Shambles or Book Shambles Patreon. We'll be updating here, and there, with more info soon.
I think I will also giveaway a couple of big mystery parcels of books to randomly chosen members as well. 
Who is with us?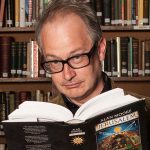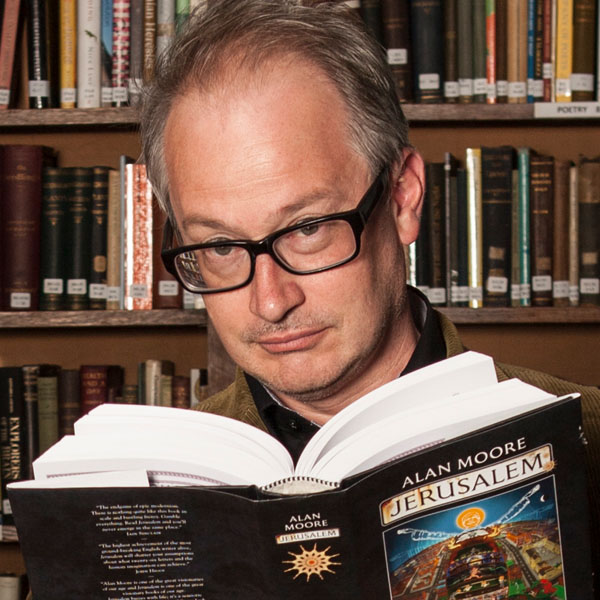 Robin Ince is a multi-award winning comedian, writer and broadcaster.  As well as spending decades as one the UK's most respected stand-ups, Robin is perhaps best known for co-hosting The Infinite Monkey Cage radio show with Brian Cox.  For his work on projects like Cosmic Shambles he was made an Honorary Doctor of Science by Royal Holloway, University of London. His latest books are The Importance of Being Interested and Bibliomaniac.
If you would like to reuse this content please contact us for details
Subscribe to The Cosmic Shambles Network Mailing list here.