The Book Fast Must Begin
Robin Ince's Blog
My book fast has begun.
It officially began yesterday, though I haven't bought a book since Tuesday, unless you count Uncut Magazine's bumper Nick Cave special. My last book shop in a bookshop was at Islington's Oxfam, where a bought a hundred year old collection of science essays from the Daily Telegraph covering subjects such as caterpillars, the feeble-minded and the excessive rutting of the working classes and other occupants of Gin Lane and something about Nietzsche's last sane year before he hugged a horse.
My dare to myself, one that will deform and impoverish the shape of my day, is that I will not buy another book until I have managed to get rid of one thousand books. They teeter and topple across the house, a delight for bibliopath firemen in a dystopian future. I have to be honest with myself. I am in my fiftieth year, am I really going to read or need all these books before I die? I have a shelf of Bertrand Russell books. I like the look of it. The spines cross decades, but I've only really read four of them and dip into a few more, so surely I can remove seven of eight of them and not miss them when they are gone.
The first edition and dust wrappered Fact and Fiction and Human Society in Ethics and Politics are first to go, plus a biography of his political life and another couple of essay collections. Will I really read all those Slavoj Zizek books and, more importantly, will I understand them? Did Somebody Say Totalitarianism make it into the pile of things to be lost, but the rest survive the first cull, my delusions of ability saving them. Fantagraphics book in Supertrash is not saved, nor a compendium of interviews by Joan Bakewell.
My good intentions with Susan Sontag can probably be maintained by keeping The Susan Sontag Reader and On Photography, while the a few other anthologies can join the stack. Owning books is not the same as reading them, I have to remind myself. I imagine the stacks as an extension of my brain, or potential brain, but really that is all arrogant optimism. I have to quieten the internal debate quickly or almost all will be saved.
"Do I really want this book?", I ask as I look at a copy of Carver Country – The World of Raymond Carver. Of course I do. That is why I bought it, but I bought it in a fictional world where time was more malleable and open and empty. Look for too long at anyone, and they slide back into the shelf, often not being opened until the next time I try to purge.
By the end of today, I have reached the first eight percent of the target thousand. It gets difficult from here. I think my local Oxfam is so full now that they will be saved the burden of gift aiding my donations. If I drove, they would become part of the scenery for my stand up show, but sciatica and public transport put pay to that set. I will be donating some to a prison library and some will be available at gigs with a collection bucket next to it, probably for CLIC Sargent and Sophie Lancaster Foundation.
The lobotomising of my shelves must continue, for the sake of the foundations of my house and the sanity of my family who can find themselves trapped in a tatty Borges nightmare for days on end. The attainment of books seems benevolent as obsessive compulsions go, but I wonder of the clutter of my surroundings leads to the clutter in my head. I will be cured or destroyed.
Pragmatic Insanity tour is nearly over – dates in Aldershot, Cardiff and a London run, then time for new show, Chaos of Delight, which starts in Edfringe and then off to Liverpool, Leeds, Newcastle, Manchester and more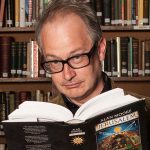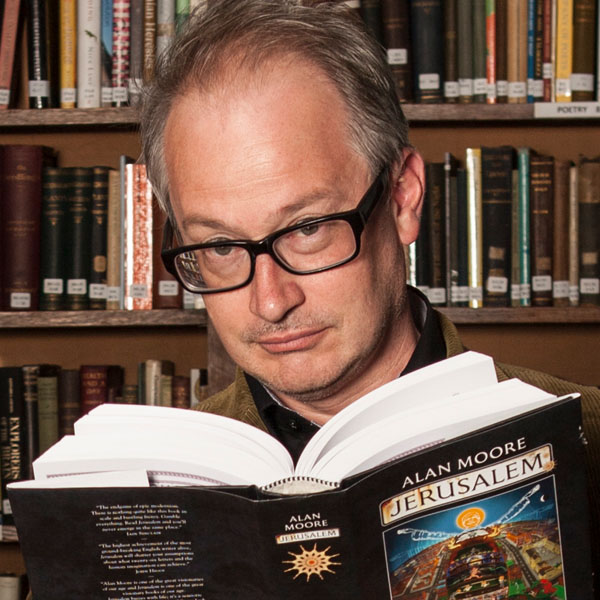 Robin Ince is a multi-award winning comedian, writer and broadcaster.  As well as spending decades as one the UK's most respected stand-ups, Robin is perhaps best known for co-hosting The Infinite Monkey Cage radio show with Brian Cox.  For his work on projects like Cosmic Shambles he was made an Honorary Doctor of Science by Royal Holloway, University of London.