Cillian Murphy's Magnificent Limited Edition
Robin Ince's Blog
Though some of the archive is up at www.bigissue.com, my more recent radio columns aren't online. So I thought I would pop some of them up (after they were no longer in the current issue).
Here is my recent one about Cillian Murphy's excellent radio show. Don't forget, during these difficult times for Big Issue sellers, you can get a subscription or maybe get one as Christmas present for a pal.
My Radio 4 companion Professor Brian Cox was once a science adviser to the actor Cillian Murphy. I have often mocked him for being science adviser on the film Sunshine as, despite its excellence, the central premise is the reasonably unscientific idea that you cab restart the sun by sticking a bomb in it. Brian's excuse was that he was mainly advising on looking, walking and writing equations like a scientist. Listening to Cillian Murphy's Limited Edition from 6Music he has clearly not had a DJ advisor, at least not from the mainstream, as it is a magnificent selection, at times arcane, frequently haunting and often surprising.
His latest show opened with the beautifully ethereal Enchantment by The Melody Mates, a song created by ghosts singing from inside a mirror as far as I could hear. It is a song that could easily be something you heard from a contemporary band playing at End of the Road festival, but all clues say the single came out on Nix Records in 1960.
It is so good that I was suspicious, especially as there is little evidence of The Melody Mates beyond this.  I have been wary of the truth or fiction of rarely heard magnificence ever since I was told that the entertainer Kenny Lynch masterminded a disco version of John Carpenter's Assault on Precinct 13 theme with a vocal track and called it You Can't Fight. In the end, whether truth or fiction, the world is better for the existence of both songs.
Cillian Murphy's next choice is Carly Simon's Why?. I am far more certain of Carly Simon's existence, though I am sure just as there are flat earthers and moon landing conspiracy theorists, there may well be Carly deniers too. Her song was taken from the soundtrack of Soup for One, a 1982 film Cillian hasn't seen, I think I am one of the few that has. This led to me searching more information on Soup for One.
I found out that the director only made one more film 17 years later, the well received Bad Manners, and he was married to actress and singer Pia Zadora, who was propelled to fame as an ingenue in the movie Butterfly which was directed by Jayne Mansfield's husband, though her first screen appearance was in Santa Claus Conquers the Martians. This is the sort of thing that Murphy's superb two hour show that leafs through his record collection does, it makes you an active music listener, perpetually intrigued his choices and the stories that they lead to. He moves from the soundtrack of an unsuccessful 1982 sex comedy, to an aching poem of loss turned into a song by Sinead O Connor, I Am Stretched on Your Grave. Due to the public scrutiny of her battles with mental health and a frequently brutal and misogynistic press, the utter brilliance of O Connor can get lost in the cannibalising tittle tattle.
Cillian Murphy's Limited Edition is exactly what 6Music does best, fabulous music, some of it surprising, some of it rarely heard, linked by someone whose prime interest is the music and the stories that lie within it and around it rather than as the bed for facile hijinks. The rest of the two hours includes a Nick Cave Marc Bolan cover, new work by Sam Prekop (formerly of The Sea and Cake) and Mort Garson's Plantasia from 1976. Mort was string arranger for Glen Campbell's By The Time I Get To Phoenix, popularised the Moog synthesiser and wrote the soundtrack for CBS's coverage of the first Moon landing. Would you expect any less from someone in Murphy's record box?
Shows like this are another reminder of how starved we are of choice on most radio stations, son many playlists that are repetitive and very rarely revelatory. You will find that two hours of listening to Limited Edition is rewarded by a further 12 hours of musical tag as you unearth even more gems now that he has given you the tools and clues to start digging.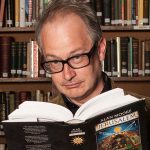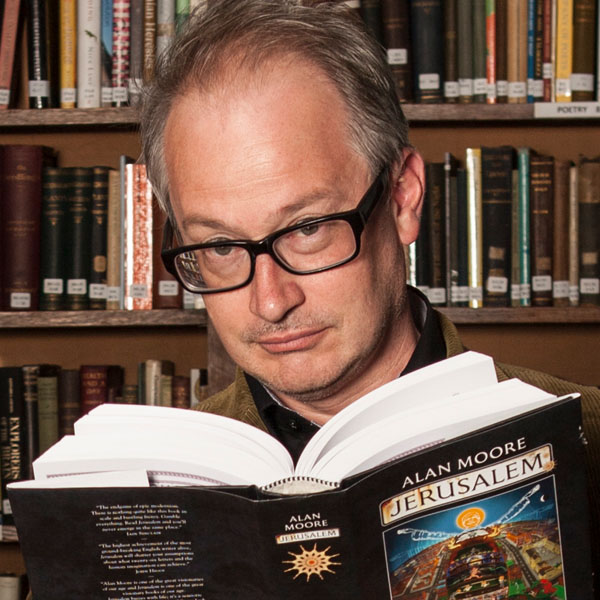 Robin Ince is a multi-award winning comedian, writer and broadcaster.  As well as spending decades as one the UK's most respected stand-ups, Robin is perhaps best known for co-hosting The Infinite Monkey Cage radio show with Brian Cox.  For his work on projects like Cosmic Shambles he was made an Honorary Doctor of Science by Royal Holloway, University of London. His latest book, I'm a Joke and So Are You is out now.
If you would like to reuse this content please contact us for details
Subscribe to The Cosmic Shambles Network Mailing list here.