The Final Show in Australia
Robin Ince's Horizons Tour Diary
After a detour through rural Australia, across pot hole roads and desolate houses, we reach the town with the perfect title for our low budget horror film – Collector.
"Why is the town called Collector?"
"Because we like to collect….YOUR SOULS!"
Canberra is our final show destination – we will be recording a Monkey Cage at The Deep Space Network and then the final Australian Horizons Live show at another Convention Centre. 
It is a three and a half hour drive – along a boring straight road that then opens up to a lake, hills and roadkill.
Today thought, the driver misses the veer to the left and we find ourselves in axel smashing jeopardy as he carefully avoids increasingly precipitous pot holes. We all stay silent. No one mentions that this cannot be the correct route. 
I start to wonder if we are now in the middle of a kidnapping of the "world favour particle physicist Professor Brian Cox CBE". Trust me to be in the limo on the day Brian is taken hostage by an old man in a tin shed who is certain that Brian's understanding of time will allow him to create an anomaly that brings this twisted man's wife back to life. 
Towards the end of the detour, the driver notices that the air is beginning to thicken with recrimination and he embarrassedly admits that there was a routing error during a distraction.
Our should are not collected in Collector and we return to the freeway, passing a dead kangaroo and something flat in the middle of the road which cannot whittled down to anything more specific than "mammalian". 
Bladders are stretched by the time we arrive at reception and our part fragments off in three directions. 
It is a calm night and we eat in Brian's room. We complete the evening by watching clips of the Tonys and excerpts of favourite musicals. Hugh Jackman certainly can high kick.
SATURDAY
We are off to an electro magnetically shielded vale. It is like a family road trip – Steph, Brian, Jack, Alan Duffy, Alice Fraser and her toddler and dad who is in charge of toddler wrangling during the recording. The phone signals fade away and then, 14 or so kilometres later we see the largest dish of the CDSCC. As we arrive, it is communicating with Voyager 2. This is also now home to the Honeysuckle Creek station antenna that was used during the Apollo 11 mission. It relayed the first images of Neil Armstrong on the Moon. 
We have an audience and Glen and Korinne who have organised this event do a fantastic job of making this feel like an event. I find it hard to concentrate at times as my eyes wander from the talking panel to the beauty of the technology outside and thoughts of that it hears and sees. 
We are given a tour of the site and pop into the control room where we are also given a beautiful set of Galilean moons (not to scale). 
Back at the hotel, I eat with Maria and Liam from Monkey Cage and a waiter with a keen interest in West Ham bounds over in hope we may live near to London Stadium. 
​Come Sunday I realise I have not exercised as much as I should have done on this tour, so we go for a long walk around the lake and then do press ups with rubber bands wrapped around our shoulders – it is a thing.
Some muscles scream more than others, but most suffer in silence.
Back at the hotel, we watch a magpie cannily edge to a deserted cream tea to peck at cream and nibble on scones. In terms of the order of consumption I cannot tell if it is a Devonian or Cornish corvid. A fight ensues with another bird over who will eat the cheesecake.
I hurry to the National Gallery, it will be last art trip of this part of the tour.
I am pleased to find some Robert Rauschenberg in the gallery as his work delights me, and also see that the famed Jackson Pollock painting bought by Gough Whitlam is now accompanied by a Lee Krasner work. Being married to Pollock, it has been easy in the past to put her in the shadowy gorge of being a muse more than a painter of distinction herself.
The Cressida Campbell exhibition is an utter delight. I knew nothing of her work until today, a bit like my first exposure to Rauschenberg. Her work is very different but the walls are heavy with transcendent beauty, as you walk out you know that the ability of your eyes to see had changed.
At the start of the exhibition, she is quoted as saying that Degas only wanted to paint what he loved. It reminded me that the comedy I most enjoying creating comes from a place of love rather than hate or anger (this was not always the case) and this was a good reminder not to get entangled in the backwaters of disdain.
​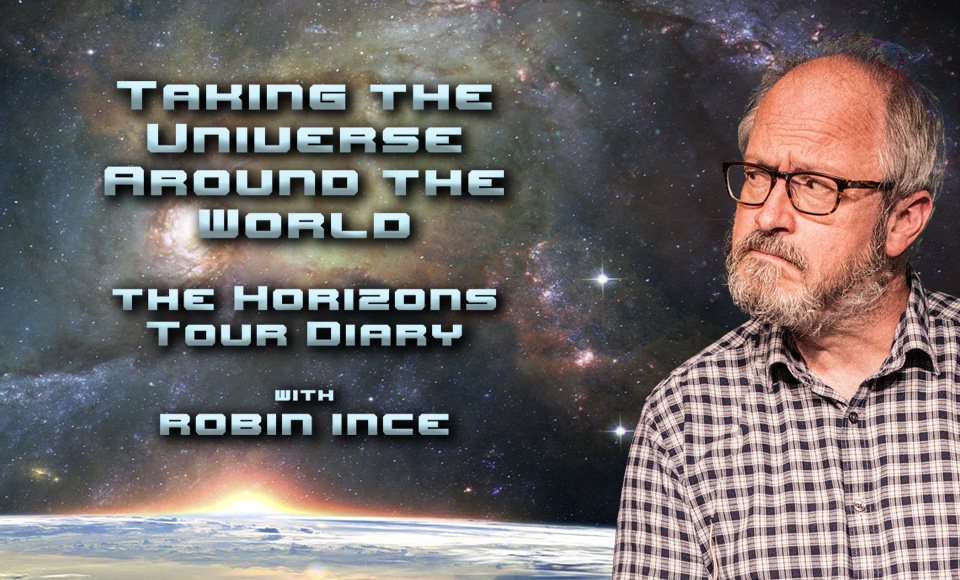 Listen to the Horizons tour podcast, Taking the Universe Around the World HERE.
Bibliomaniac is available for pre-order now at cosmicshambles.com/shop with exclusive art cards.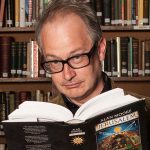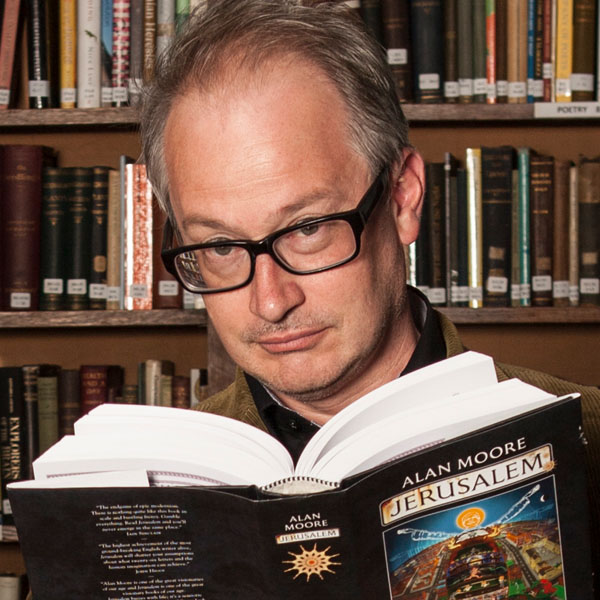 Robin Ince is a multi-award winning comedian, writer and broadcaster.  As well as spending decades as one the UK's most respected stand-ups, Robin is perhaps best known for co-hosting The Infinite Monkey Cage radio show with Brian Cox.  For his work on projects like Cosmic Shambles he was made an Honorary Doctor of Science by Royal Holloway, University of London. His latest book, The Importance of Being Interested is out now.
If you would like to reuse this content please contact us for details
Subscribe to The Cosmic Shambles Network Mailing list here.