Forgoing A Seniors Discount
Robin Ince's Horizons Tour Diary
Brian always enjoys how raddled I appear to be despite him being a year older than me, so he would have been very happy when the man at the reception of the Alice Neel exhibition presumed I must be eligible for a seniors discount.
What is preposterous is that I didn't just say, "Yes, I am over 60" and take the reduced price. In the exhibition, there were photographs of Neel on The Tonight Show with Johnny Carson. This is something sadly missing from most chat shows, octogenarian artists, philosophers, scientists and explorers. I am bemused by the number of. chat shows on US television. There seems to be so much novelty and so little content. Benign gags, light pranks and a multitude of celebrities selling their latest thing. There is a lack of curiosity and curious people.  
Today was a day off, so today was a family day, tour family that is – Steph, Brian and me. 
After his eggs benedict, Brian needs a new 70s style tracksuit, so we go down to Haight Ashbury, once home to the people Ronald Reagan described as looking like Tarzan, walking like Jane and  smelling like Tarzan. Now Jimi Hendrix's Big Red House is a pet grooming salon and, as you look in the boutiques, it is hard not to hear an echo of Danny from Withnail and I saying, "they're selling hippy wigs in Woolworths". There are still some remnants in multiple patch denim jackets who were once behind the microphone of a free festival warning the crowd that there was some "bad acid going around" before necking all the bad acid they could and talking to William Blake who is disguised as a Red Winged Blackbird in a fir tree. 
There is still enough to intrigue. Both Brian and I are taken by some very spangly jackets and I am impressed by the size of the hammer on the local ironmongery store. 
I try to remember if it was down this way that I once had a drink in a bar called Rockin' Robins. I kept the matchbook from that for twenty years, but it got lost on the flood. 
While Brian seeks his tracksuit, I look for a bookshop as I realise I need to record a message for National Bookshop Day. Looking in the window of The Booksmith, I see Young Mungo, a novel I am very much looking forward to, and also discover that Janelle Monae has still not found an end to her talent and has collaborated with a group of writers to write a work of Afrofuturism – The Memory Librarian.  I ask the assistant if it is okay to record a message for National Bookshop Day in his store and he points me to the most cinematic corner. I feel guilty if I walk into independent bookshops and walk out with nothing, what if they are not there when I return, replaced by a vape shop, and all because I rejected all temptation. I look at Monae's book but decide that today is not the day to buy it. Then, I remember that there is a reprinted and expanded collection of the work of Cookie Mueller, probably best known as an actor in John Waters movies and friend and subject of photographer Nan Goldin, but also a witty and incisive writer. I walk to the till with Walking Through Clear Water in a Pool Painted Black, and the erudite cashier and I talk of the actors in Water's Dreamland collective and the work of Olivia Laing (who has contributed the new introduction). 
"In my favourite photograph of Cookie Mueller, taken by her friend Nan Goldin, she has one hand on her heart, one on a wall, and is laughing so hard she might fall over. Her wrists, fingers, ears are crammed with jewellery, her head's flung back, and her enormous lion's mane is damp with sweat. She looks a riot, like the most fun you could possibly have, the walking epitome of downtown style".
I go back down the street and meet Steph and Brian in Coffee to The People. Two men are cementing the cafes door in place with great care and a trowel. Each table is varnished with a collage of social activism – peace stickers, emancipation rallying cries, images of arrest, quotations – "If there is no struggle, there is no progress" – Frederick Douglas.
I order a too big coffee and a just the right size blueberry crumble cake.
One of the door fixers comes inside and asked me where my Leonard Cohen T shirt is from.
I explain it was a gift from my wife and we start talking of the work of Cohen, the power of his charisma, the fact that his throat may not have had all the notes of a chorister, but it knew how to tell a story. On the way out, he asks if we are in town for few days as he is a musician too and has a gig In a Spanish restaurant Friday. I tell him we'll be in LA by then. His name is Alfredo Gomez and he has a facebook page if you want to look him up.
On the other side of the street, I see a portrait on the wall of Robin Williams, in Mork braces with a joint in hand.  American cities don't like blank walls. The variety of art on parking lot walls reminds me of Joyce Carey's artist Gully Jimson. When he saw the right wall, he couldn't stand to see it blank, he had to paint on it.
We go for a wander down to the green and smell the trees and admire the houses on the way. One has a cheery pentagram in the window which makes me wonder where celebrity Satanist Anton La Vey lived. It was 6118 California Street, a dark wooden house, since demolished and now bright condominiums.
We go for our final workout in the shadow of the Golden Gate Bridge. It is windy and the sand blows up our nose and into our mouth when we do press ups. Perhaps a pearl if now forming in my stomach, the regular bouts of anxiety creating the pressure needed to create small beauty.
I am glad that it is not just me that aches after our routine. Three years ago, Steph filmed Brina and and I larking about boxing here, this time Brian does the pads and I have the gloves. This is the first time we have attempted this, Whereas I obey every jab and 1-2 Steph tells me to do, I seem to have an innate and utter disobedience when it comes to Brian's instructions. Don't worry, I didn't hit his face.
Brian is approaching hangry, so we stop off for an emergency bowl of pasta on Chestnut Street.
The night is spent having Basque food with Jerry Harrison and his wife Carol. Brian and Jerry wax lyrical on changing keyboard technology and we talk of the importance of learning to breath more effectively, before stumbling on some stories of King Crimson.
Back at the hotel, the room next door is occupied by a dog and its owners who shout down the corridor after it as it approaches midnight. I slip a melatonin and dream of old friends and also of my wife wrestling with Clementine Churchill over a wrapped mystery gift in a strange class war Christmas party.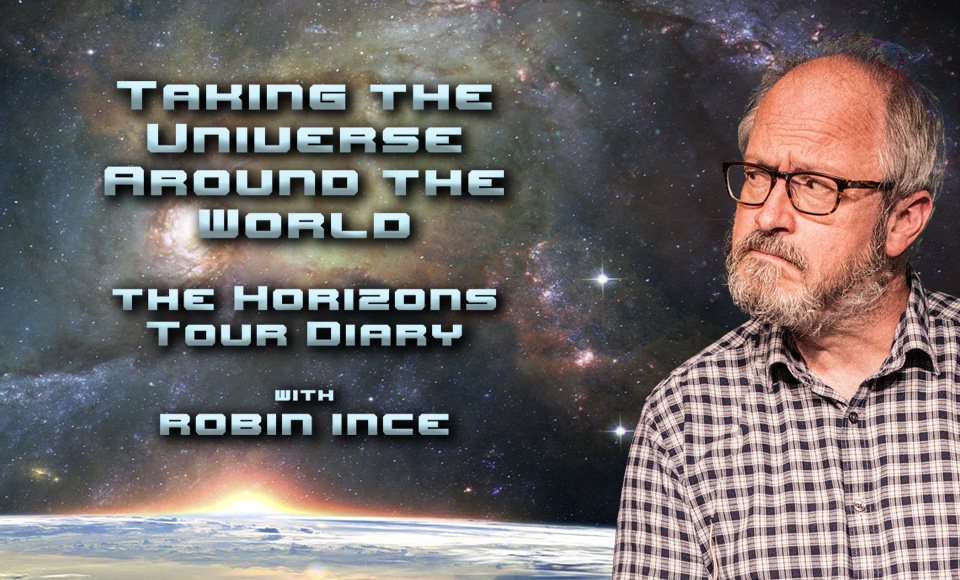 Listen to the Horizons tour podcast, Taking the Universe Around the World HERE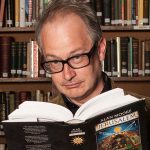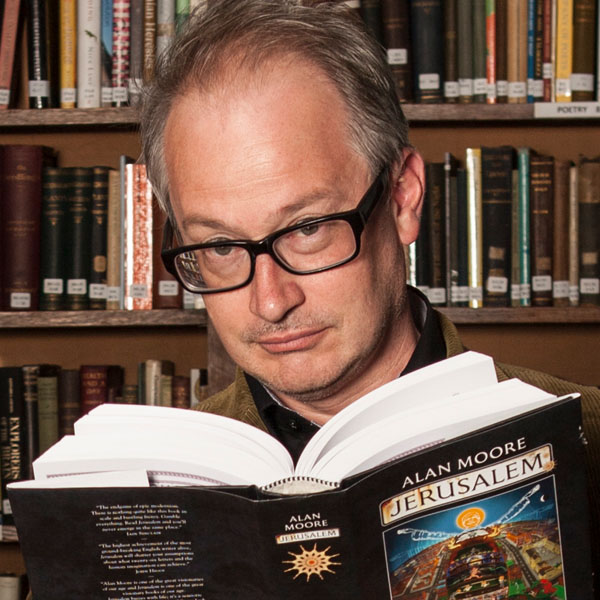 Robin Ince is a multi-award winning comedian, writer and broadcaster.  As well as spending decades as one the UK's most respected stand-ups, Robin is perhaps best known for co-hosting The Infinite Monkey Cage radio show with Brian Cox.  For his work on projects like Cosmic Shambles he was made an Honorary Doctor of Science by Royal Holloway, University of London. His latest book, The Importance of Being Interested is out now.
If you would like to reuse this content please contact us for details
Subscribe to The Cosmic Shambles Network Mailing list here.