Hot Enough to Wear a Sarong in Madison
Robin Ince's Horizons Tour Diary
I wake up thinking about Corky Siegel.
According to Gary Sherman, he is the greatest blues harmonica player in the world. Beyond that he has combined classical music with blues with his outfit Chamber Blues. I start the day watching the blues symphony from 1971. 
It is a staring out of the window day as we travel from Chicago to Madison.
Steph and Brian opt out of staring out of the window, having been up for two hours, they decide it is time to go to bed again. I contentedly look at the flatlands as I listen to The Polyphonic Spree and Carl Orff. Leigh tells me about Stanley Love, a New York experimental choreographer. Sadly, he was only 49 when he died. I like the sound of him and go into another cultural whirlpool.
"Someone who dances is a dancer. All you have to do to dance is dance. It's that simple. You don't have to have a degree. You don't need permission. All you have to do is dance. Period. That's dancing. Dancing is dancing."
We don't have long in Madison and it is hot enough to wear a sarong, but I don't.
Steph and Brian wake up like children in an enchanted wood an declare they will go and punch near the water. Then, they walk out of the door and decide it really is TOO hot, plus their sarongs curb their upper thrusts and double jabs. 
I walk into the city passed all the frat houses. It is graduation time, so the front yards look just how I would expect them to having been brought up on frat comedies that weighed down the video rental shops, from Animal House to Revenge of the Nerds via Screwballs and The Party Animal. 
Post Animal House they almost always disappointed, but the promise of an extraneous, brief scene of female nudity, vastly over-exaggerated on the cover art, meant the lucrative scared virgin market just kept on renting them. The Party Animal does have the advantage of a soundtrack from IRS records which means the opening title theme is REM's Radio Free Europe. It also has a scene, for some reason in black and white, where two sex shop workers debate the nuclear arms build up using various different dildos and vibrators. Reviewers at the time considered this a moment that elevated the film. 
There are sofas on the lawns, upturned tables with "Drew Sucks Cock" on the underside and crushed beer cans spread across the lawns like dying tulips. 
I walk down State Street that looks like the kind of set that would be created somewhere training foreign spies to fit into the wold of Five Guys Named Moe and Taco Bell while infiltrating the government. Near the end of the street, I find Paul's Bookstore – a lovely second-hand bookshop playing Julie London jazz and with collages of postcards, book reviews and other pictorial ephemera glued to the sides of shelves. It is too late for more books. I have now started to leave books I have been carrying in the drawers where Bibles used to lie. Hunter S Thompson wrote of being glad that a bible could always be found in his hotel room as it meant he could always find a good quote of damnation, sin or retribution when filing copy to Rolling Stone. 
The first two books in the first two hotel drawers are Shame the Devil and an anthology of true stories from The Moth. There are a few shelves of antiquarian books spread through the shop and I must carefully scrutinise these just in case my holy grail book – the perishingly difficult to locate Practically True by Ernest Thesiger – is amongst them. 
Today, it is not. 
I have two temptations, one by Buckminster Fuller and one about him, but I recall the weight of the bags I brought onto the tour bus this morning, and I have a rare moment of good judgement. 
The bookshop I really wanted to go to was A Room of One's Own, a local independent feminist bookshop, named after Virginia Woolf's celebrated essay. The older I have become, the more I have realised the importance of space and quiet, an ability not to be tied to an unfairly distributed routine of chores or to poverty that means there is no space and no time to allow your mind to roam. I realise the luxury of silence and how fortunate I am to have it. Watching the patronising, insulting and ignorant way that many Conservative politicians talk about those struggling with the cost of living crisis reminds me that a society cannot progress if those in power fail to acknowledge or perceive their privilege.
I walk on to the Chazen Art Gallery – I pass people in graduation gowns and people on skateboards, but sadly no one who combines the two.
The sweat on my back rapidly cools in the air conditioned galleries which leads to a sneezing fit near the abstract.
Artists new to me include Hollis Sigler and Amickalene, both in the Queer Figuration corner – "The concept of queer figuration articulates how the body can be mutable, ambiguous, and rich with multiple meanings". I also make a note to seek out more Sylvia Fein, John Wilde and Petah Coyne. I think it is magical realism, but I am never good on terminology. The imagery makes me think of Angela Carter and Guillemo del Toro.
Tonight's gig is well-attended by a smart and upbeat audience. Brian Cox and I have to participate in a Brian Cox-off to find out who does Brian's voice better, him or me? I won, but thankfully I didn't have to do the rest of the lecture.
Tonight's questions include
What are your thoughts on humanity as we know it being someone else's quantum physics? Essentially another dimension where people could see us, however we can't see them.
– Could we "observe" galaxies on the opposite side of the universe, the ones moving away from us faster than the speed of light, through the observation of a different kind of particle that can travel faster than the speed of light?
AND
Do we correctly ask "What time is it", or should we say "When time is it"?
Some of Brian's relatives come back afterwards including a cheesemaker. Sadly, we circumnavigate discussions about Cheddar, but talk about the neutrino experiments going on at  Soudan Underground laboratory, a former iron ore mine.
We walk back to our hotel c carefully avoiding the elated spring breakers and potential intoxicated graduates on skateboards.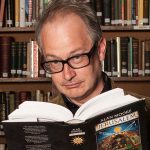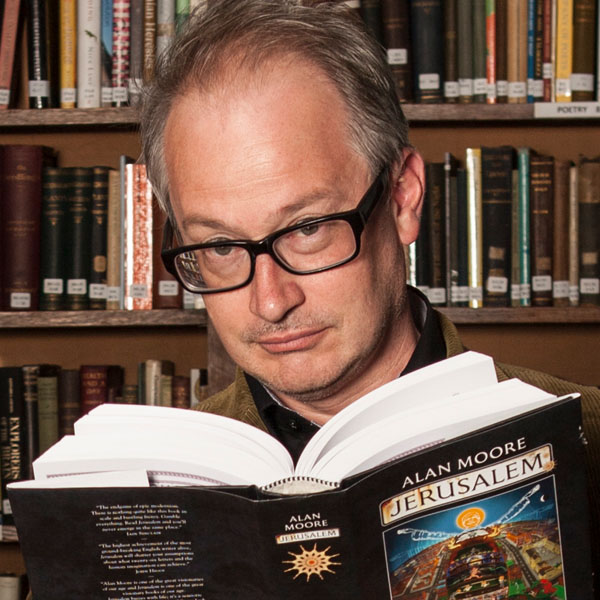 Robin Ince is a multi-award winning comedian, writer and broadcaster.  As well as spending decades as one the UK's most respected stand-ups, Robin is perhaps best known for co-hosting The Infinite Monkey Cage radio show with Brian Cox.  For his work on projects like Cosmic Shambles he was made an Honorary Doctor of Science by Royal Holloway, University of London. His latest book, The Importance of Being Interested is out now.
If you would like to reuse this content please contact us for details
Subscribe to The Cosmic Shambles Network Mailing list here.