I Don't Find Boring Boring at All - On I'm Thinking of Ending Things
Robin Ince's Blog
Perhaps some films are enhanced by having a molar pulled out earlier in the day and watching them while counting down the minutes until your next Co-Codamol.
This seems to be the case for me with I'm Thinking of Ending Things. I liked Charlie Kaufman's new film when I watched it while tasing blood and a tooth hole, and I am growing even more fond of it as I read people's furious and frustrated reaction to it. Dire warnings are being delivered by gloomy prophets, this is the film the carries a plague with it.
There may be spoilers ahead, there may not. I like to know next to nothing about a film before I watch it. This played a part in The Horse Girl being one of my favourite films of the year so far. I had no information on it beyond title and star so I was unable to create any imagined film in my head beforehand. Border was similar, though as it was recommended by Alice Lowe I knew it was unlikely to bear too much resemblance to Sleepless in Seattle.
The worst piece of information I had about a film was Synecdoche, New York which was described as "the laugh out comedy of the year". This was not the correct preparation.
The common accusation towards I'm Thinking of Ending Things is that it is boring.
I like boring. I don't find boring boring at all. What I find boring in films is too much happening too loudly. The biggest exception to this is Mad Max: Fury Road, which I think is a masterpiece.
People may call this film self-indulgent, but I find repetitive bloody violence with a rock score far more self indulgent than a long, seemingly dull, intricate and eerie conversation in a snowstorm. I like a puzzle and I don't mind if something doesn't seem to make sense because life is very rarely as straight and comprehensible as a three part plot. I find films with a nice neat narrative structure harder to watch now. I am impatient. I watch 30 minutes of the action/jeopardy set up – work out who is going to be the traitor – work out if the traitor is not really a full on traitor but someone with an emotional narrative that means they were traitorous for a moral purpose and the real traitor is someone else – then I fast forward to the last twenty minutes to check my predictions. This also happens in movies where the lead character finds out that no one at the hospital knows anything about the child they brought in though generally I can fast forward to the last ten minutes to find out in that one how the guilt for the involvement in their child's death has led to a febrile hallucinatory existence.
Like Darran Aronofsky's mother!, I'm Thinking of Ending Things doesn't give you the option to jump or skip any part of the story. It is a confused narrative of perpetually changing details and some sleight of hand. It plays with horror movie tropes. At times it suggests it will offer you a neat explanation of the confusion. Whenever we hear a character talk physics in a movie now, we expect that the resolution will be some convolution of Niels Bohr and Philip K Dick, the quantum alibi of incomprehensibility.
I didn't work out what it all meant. I went to the spoiler websites to join the dots. Perhaps we want films to make sense precisely because life doesn't. We work very hard to create a pattern for our existence so when a film like this creates such an unreliable narrative we may be disturbed.  In our gut, we may not like being confronted by the possibility that we are in chaos.
This film is a puzzle. I can see why it would make people uneasy, especially the older you are, if you have had more time to accrue regret.
I think it is a rewarding film, though the reward may not be the trophy you were looking for.
Spoiler alert. I don't think there were any spoilers.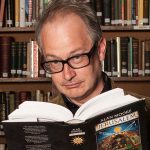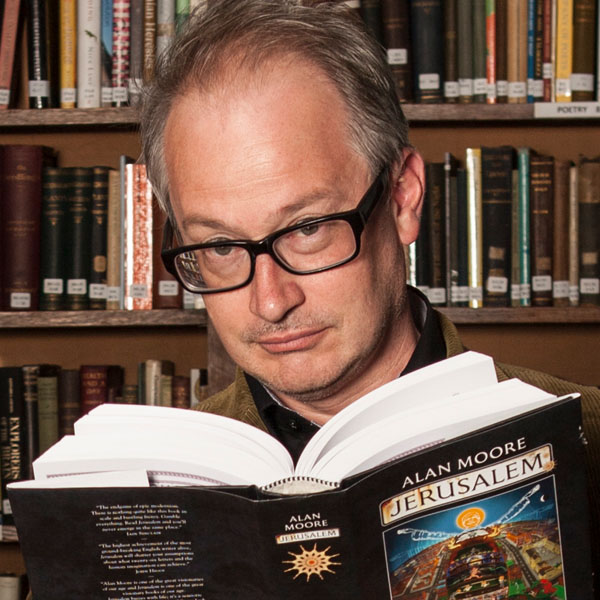 Robin Ince is a multi-award winning comedian, writer and broadcaster.  As well as spending decades as one the UK's most respected stand-ups, Robin is perhaps best known for co-hosting The Infinite Monkey Cage radio show with Brian Cox.  For his work on projects like Cosmic Shambles he was made an Honorary Doctor of Science by Royal Holloway, University of London. His latest book, I'm a Joke and So Are You is out now.
If you would like to reuse this content please contact us for details
Subscribe to The Cosmic Shambles Network Mailing list here.