Joan Collins' Broccoli
Robin Ince's Horizons Tour Diary
Today, I ate Joan Collins' broccoli. I didn't really want to, but it felt like the right thing to do.
We were at Brian's favourite LA restaurant and Dame Joan's Broccoli was on the menu and I reckoned my wife would want me to try it. It was very garlicky, so I apologise to the astrobiologists and astrogeologists who I will be talking to tomorrow, but don't think of it as my bad breath, think of it as Joan Collins's bad breath.
Today was the last if our poolside breakfasts, I think I am beginning to get the hang of LA. I am in perpetual state of cosplay, though I am cosplaying as myself. 
The morning was a trip to The Getty with my friend Toby. We once tried to make a documentary about Gerald Hoffnung, the wonderful instrumentalist (he wrote symphonies for vacuum cleaners among other objects) and also a very witty, eccentric monologuist. He died far too young , leaving behind much love, including from the prisoners that he visited and helped when they were out. 
Toby was born with a heart valve that needed replacing. In his early 20s, we lugged an old TV camera through muddy fields to film him talking to the camera and leaving memories, just in case something went wrong with his operation. In those days he was split open, then sewn back up. 
His pal, Simon, was the first to visit him at ICU and was so shocked that he fainted and knocked his teeth out. When he had to have his valve changed in middle age, Toby was back in his garden the next day. With all this in his life, it is no surprise that when we reached The Getty we went to the anatomy exhibition. Particularly striking images include OG Abel's Lobe and Hate, a beautifully intricate drawing of a woman's face with 40s move star eyes, her skin becoming invisible and revealing the skull that lies underneath. Dutch anatomist's Ruysch's tableau of foetal skulls was both impish and haunting. 
In another gallery, there was Judy Baca's Hitting the Wall. The sketches, design and a reinvention of her 1984 wall mural for the LA olympics. I love American cities' use of walls for art and this work, sadly no longer on its wall in the city, was vast, beautiful and inspirational, shouldn't all walls be? 
The main exhibition of the Getty is The Getty itself as well as its view across Los Angeles. At times, viewing all this beauty is conflicted when thinking of John Paul Getty the man, famously frugal even when dealing with ransom demands for his grandson that arrived with an ear. Art captures the beauty in a frozen moment, it is when that beauty starts moving around and having opinions that some wealthy art lovers start to have problems with it. Getty was married 5 times. 
We drove on to North Hollywood's Iliad Bookshop. It came highly recommended. The Iliad is beautifully decorated with a mural by Paul Dilwoth, where authors in bubbles float across landscape of rock stars, Oscar Wilde and possible nymphs. 
It has a hugely impressive literature section, but before you get there you are confronted by a vast stack of books of multiples genres, a daunting prospect, will you go book blind before you find the book you truly need within? 
I had to be frugal today. My biggest mistake was not purchasing the book of Jeff Wall's essays and interviews which I have since discovered is tricky to find at a reasonable price. Desmond Morris described finding rare books the bibliophile equivalent of successfully hunting a gazelle (or was it antelope) and taking it back triumphantly to the cave, this was one gazelle that I let slip from my grasp. 
The small stack that did come with me included Six Days or Forever, Ray Ginger's book on the Scopes trial in defence of teaching evolution, Jim Rose's Freak Like Me (a more heavily illustrated edition to the one I already own), and Donald A Norman's The Psychology of Everyday Things, predominantly because Douglas Hofstadter described him as "one of today's most creative cognitive psychologists" and he knows a thing or two. My pain possible error was probably The Unknown Peter Cushing. I adore Peter Cushing, he always seemed so kind and gentle, and I remember friends of mine making a short film on Whitstable beach and how every day he would stop by and see how they were, but this is a thin hotch patch of a book, more about his grandfather, Henry William Cushing. I mainly bought it for the chapter of Cushing's wife, Helen, but most of the "unknown" was already known to me. 
It seemed remiss if I left behind a 1918 edition of A Edward Newton's The Amenities of Book Collecting, a book that has been collected by at least three people already going by the inscriptions – Samuel J Howard, Charles Stow from Boston and, most recently, Sam Meredith.
"If my early training has been correct, which I am much inclined to doubt, we were not designed to be happy in the world. We were simply placed here to be tried, and doubtless we are – it is trying place. It is, however, the only world we are sure of ; so in spite of our training, we endeavour to make the best of it, and have invented a lot of tricks with which to beguile time".
So begins the first essay of the book, Book-Collecting Abroad, an occupation that has filled any potentially dull minutes as I have traveled across North America.
Toby thrust a copy of The Visual Encyclopaedia of Science Fiction in my hand, I am sure I do not need, but I have it nevertheless, and it does include some fabulous illustrations including the cover art for Theodore Sturgeon's More than Human and John Brunner's The Sheep Look Up. For similar, but slighter reasons of interesting illustrations, I bought yet another book on Visitors from Space , the editorial consultants being the far from trustworthy Uri Geller and the easily beguiled Colin Wilson. The final purchase was a piece of ephemera, a 1934 booklet from the Falstaff Press – An Anthropological Tour in Authentic Photographs of Strange and Primitive Lands – Their Peoples and Customs Many of Which Were Personally Investigated by Dr Jacobus world famous French Army Surgeon in his field studies and explorations in the UNTRODDEN FIELDS OF ANTHROPOLOGY IN THE SEX LIFE OF THE STRANGE PEOPLES OF FOUR CONTINENTS – in other words, you have an intellectual alibi for looking at the topless women within. Images include "Magnificent specimen of a fully matured Masai woman", "curiously colored Congo magicians displaying tribal fetishes" and "an intimate study of Persian women in a harem, attended by chaperone at extreme right". The brief wikipedia entry on Falstaff Press concludes "Their books blurred where the scholarly ended and the prurient began. "
Nachos by the pool of The Roosevelt for the final time and an attempt to repack luggage for the final week.
The day ends with Tania and Eric Idle at a favourite restaurant, and it is here that I eat Joan Collins ' broccoli, but Stephanie Beachem's fennel is nowhere to be found.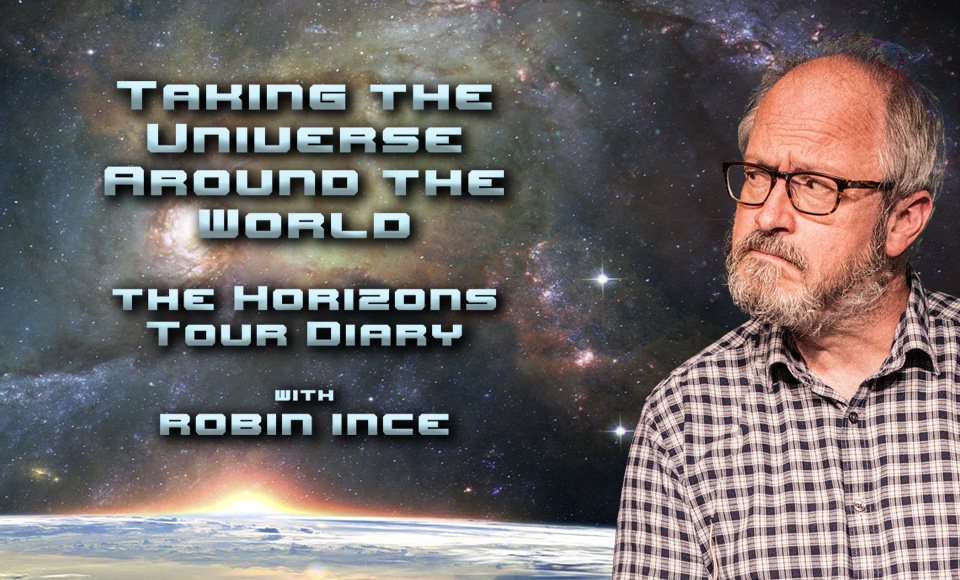 Listen to the Horizons tour podcast, Taking the Universe Around the World HERE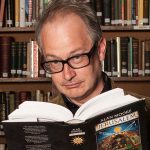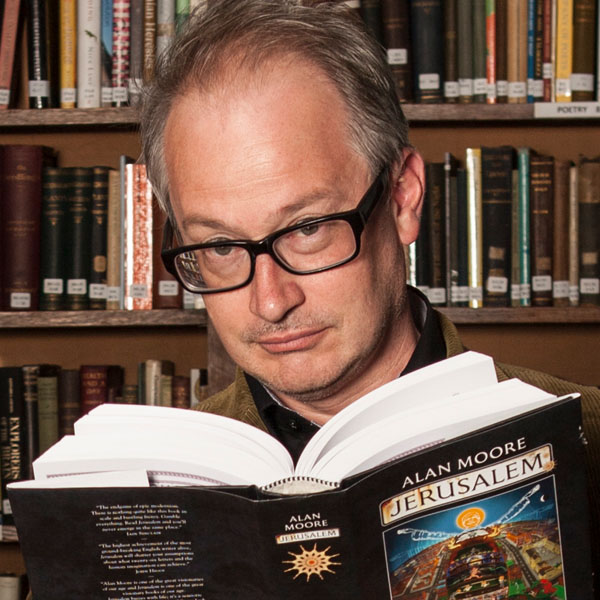 Robin Ince is a multi-award winning comedian, writer and broadcaster.  As well as spending decades as one the UK's most respected stand-ups, Robin is perhaps best known for co-hosting The Infinite Monkey Cage radio show with Brian Cox.  For his work on projects like Cosmic Shambles he was made an Honorary Doctor of Science by Royal Holloway, University of London. His latest book, The Importance of Being Interested is out now.
If you would like to reuse this content please contact us for details
Subscribe to The Cosmic Shambles Network Mailing list here.