Mount Florida with Josie Long
Robin Ince's Blog
The secret of comedy is timing and that is also the secret of arriving in Glasgow on the afternoon of an international fixture.
Getting into Glasgow Central one hour before Glasgow vs Israel at Hampden Park was very poor timing. So, I walked the three miles to Mount Florida Books with my wheelie suitcase and book rucksack playing songs by The Blue Nile in my head as I was hydrated by the soft, sleaty rain. The good thing about doing a shop near the stadium was knowing I was going in the right direction as long as I could see a man draped in flag of Scotland nearby. For once, I followed the chants rather than ran away from them.
I have decided that the best way to deal with doing so many gigs in so many locations in so few days is to not think ahead. Thinking ahead is where anxiety hunches and squats. Each night, I set my alarm for a reasonable time, wake up and think, "right, today I am off to St Helens/Glasgow/Sidmouth/Swansea/delete as applicable" and I check the trains and spin the wheels of my case.
Yesterday was was Levenshulme to Glasgow, a simple two train journey with carriages of people getting ready for GOOD TIME SATURDAYS. I was prepared with a vegan Brownie, a water bottle and Jeanette Winterson's Gut Symmetries. The carriages were hectic, so I stayed in my place, standing in the vestibule, where I will be for most of the next 1000 miles I reckon.
Mount Florida Books is a delight, still operating under the previous occupant's sign Art by Zaz Tattoos, but the ink is off the skin on back on paper once you walk in (unless you bring your own skin decor with you). It was also delightful to be back with Josie Long. We began our first event just after the match began and talked for just long enough that I could sign books and everyone could be back out of the shop before Hampden Park started emptying. Two minutes later, thousands walked by, carrying a cheery victory with them and only once banging on the shutters. Katia, owner of the bookshop, braved the jolly march to get us chips and we were locked in a bookshop, a dream I had once or twice in the past.
The second session had a different energy to the first as we are brimful of delicious chips.
After the second session, we browsed a while. Katia gave me a copy of The Disordered Cosmos by Chanda Prescod-Weinstein which I have been meaning to read for a while, but unsurprisingly, I couldn't stop there. It is not a shop with a vast selection, but a shop with a beautifully selected collection from small presses and interesting essayists. I also bought Ursula K Le Guin's The Carrier Bag Theory of Fiction, an Audrey Lorde collection, So Mayer's A Nazi Word for a Nazi Thing and book of Scottish Music Hall and Pantomime Memories, a gift for my panto pal Andre Vincent.
We walked back through Glasgow, now Josie's home and she pointed out places of beauty and joy. It is high on my list of favourite cities. It was also the first place we did an Uncaged Monkeys gig. That night, Brian exposed our audience to some inscrutable ideas about why the Universe has mass. I looked out at their faces, They were puzzled and lost, but happy as they knew the handsome man telling them of the Higgs Field probably did know what he was talking about even if they didn't.
And now, to Stewarton for an 11am show.
————————————————————-
Upcoming gigs include popping into Limestone Books in Settle at 1pm (tell you Settle based Pal), then a sold out event at the Ilkley Book Festival followed by a rapid drop to Wotton-Under-Edge's Cotswold Book Room and then Bookhaus in Bristol (lots of South Wales later in the week including Swansea)/ All Tour dates here.

Order signed and dedicated copies of The Importance of being Interested here.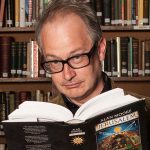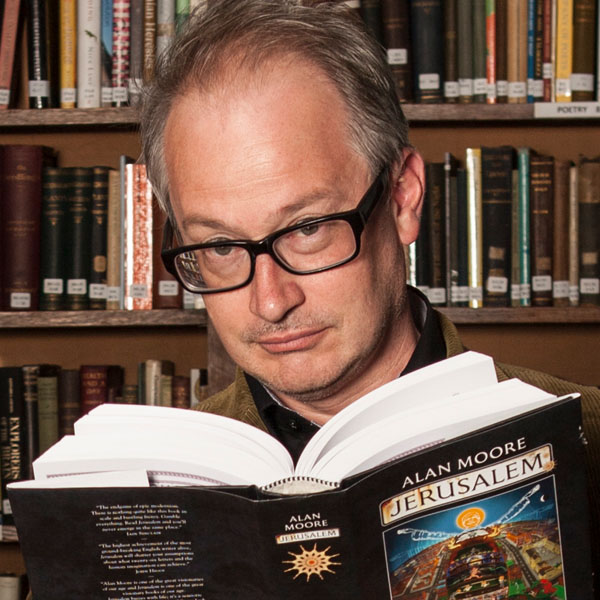 Robin Ince is a multi-award winning comedian, writer and broadcaster.  As well as spending decades as one the UK's most respected stand-ups, Robin is perhaps best known for co-hosting The Infinite Monkey Cage radio show with Brian Cox.  For his work on projects like Cosmic Shambles he was made an Honorary Doctor of Science by Royal Holloway, University of London. His latest book, The Importance of Being Interested has just been released.
If you would like to reuse this content please contact us for details
Subscribe to The Cosmic Shambles Network Mailing list here.