My Reading Year - Part One
Robin Ince's Blog
This has been a good year for reading.
I have not read a book I haven't liked.
My only frustration is my failure to retain.
How the hell does Alan Moore do it?
Last year, I sat down with Alan Moore and Philip Ball to discuss Philip's excellent book, Beyond Weird, about quantum physics and our possible mistaken ways of approaching it. I could see that Philip was surprised that not only had Alan read it, but he had understood it and, on top of that, he had comprehended its ramifications.
I can read a book. Notate and underline copiously and three days later, forget if I even read it. I presume there is another me somewhere inside my brain that is very smart but very shy and just won't come out to play. Whoever that is retains all the information.
There have been many standout books of the year. In terms of fiction, I have mainly focussed on female authors. This might be because I started the year with Philip Roth's Portnoy's Complaint and that pretty much covered all the semen spurting I needed in novel form. I also read the first two Patrick Melrose novels by Edward St Aubyn and they were utterly remarkable in the wit that could be fused with such brutality and depravity.
Three books about growing up were dominant in my favourite books of the year. Tracey Thorne's Another Planet, about the boredom of growing up not quite in London where the pinnacle of achievement is to be disappointed in Brent Cross shopping centre was captivating. The other two were considerably more downbeat. Kerry Hudson's Lowborn, about the transient existence of a child being brought up in poverty by a mother with undiagnosed mental health problems is the sort of the book that makes you wish you could climb into the pages and stop the hurt of a mistreated child. Lemn Sissay's My Name is Hope creates a similar reaction. I think both are must reads. Child poverty continues to increase. Lemn and Kerry bother survived their deprivations and have gone on to create wonderful work which touches people and gives hope to those fighting their corner and understanding for the luckier ones amongst us, others will be less fortunate.
And while we are talking of children, Philippa Perry's The Book You Wish Your Parents Had Read was justifiably a bestseller. Russell Kane's Son of a Silverback (Russell will be on Book Shambles early in the New Year) is a funny and illuminating look at struggle between father and son when one is a steroid popping, body building alpha male and the other is beanpole drawn to the library.
Andrew Hankinson's You Could do Something Amazing with your Life [You are Raoul Moat] was remarkable and putdownable, but putdownable for the right reasons. Hankinson so expertly gathers together the thoughts of Raoul Moat that you find yourself having to put the book down at intervals for fear that it might almost contaminate you. This is similarly true with Hiding in Plain Sight, Dan Davies's thorough examination of the multifarious concealed sexual crimes of Jimmy Saville and how they remained hidden until his death.
I reread two Vonnegut novels – The Sirens of Titan and Slaughterhouse 5 – Slaughterhouse 5 because I had to write a short piece for the 50th anniversary edition and The Sirens of Titan because I wanted to. This time around I seemed to notice the influence it surely must have had on Douglas Adams.
As it was the 50th anniversary of the first Moon landing, I read Andrew Chalkin's A Man on the Moon, a well told and remarkably thorough history of the Apollo missions. After that, I read a book by David Robert Grimes about why we believe conspiracy theories and how we might try to prevent our brain being misled too often, The Irrational Ape.
Embarrassingly, the two Edna O Brien novels I read were for the first time – A Girl With Green Eyes and The Country Girls, I read them in the wrong orders just to be obstreperous. Both were magnificent and utterly immersive, every smell and sound and fear rose off the page. Scarlett Thomas's Oligarchy captured a somewhat more frightening and frightened voice of teenage girls and she savours some unpleasant images with delight.
Comic book stand outs were Liv Stromquist's Fruit of Knowledge – the Vulva vs the Patriarchy, Darryl Cunningham's Billionaires and Nick Drnaso's Sabrina.
Tracey Emin's Strangeland joins my must read books of Thanet (All the Devils Are Here is still number one in that chart). Though I am still not certain of her art this book certainly increased its fascination.
One of the most moving novels I read was Elizabeth Taylor's Mrs Palfrey at the Claremont. It concerns the struggle to maintain dignity with age as you become something to be ignored or dismissed.
The Cosmic Shambles Network relies on your support on pledges via Patreon so we can continue to provide great, new, exciting content without the need for third party ads or paywalls.
For as little as $1 a month you can support what we do and get some great rewards for doing so as well. Click the Patreon logo to pledge or find out more.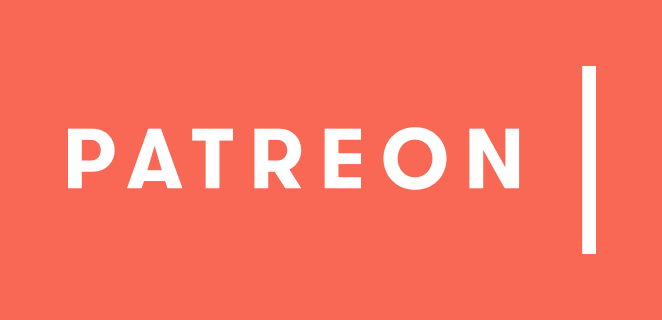 Dorothea Tanning's exhibition at the Tate was one of my favourites of the year and her novel Chaos is a wonderful piece of absurd gothic. (another exhibition book worth buying is Paul Rego: Obedience and Defiance. I think she would illustrate Jenny Eclair's Inheritance very well, a sad and witty tale of family destruction after tragic death)
Other dark tales that shine their gloom upon me and I would unhesitatingly recommend include Flannery O Connor's The Violent Bear It Away, Shirley Jackson's We Have Always Lived in the Castle and Katie Hale's post apocalyptic My Name is Monster. Muriel Spark's The Driver's Seat was quite brilliant and not at all what I expected.
In the world of the mind, both Peter Godfrey Smith's Other Minds: The Octopus and the Evolution of Intelligent Life and James Kingsland's Am I Dreaming: The New Science of of Consciousness and how Altered States Reboot the Brain encouraged me to contemplate my ability for contemplation. While we are on that, Will Eaves' MurMur was a heartbreakingly beautiful fiction based on the mind of Alan Turing.
In the horror genre, Midnight Movie Monographs were a wonderful discovery and I would particularly recommend Kit Power's very personal take on Ken Russell's Tommy and Jez Winship's Martin which is pleasingly reminiscent of Geoff Dyer's film works. Oh, and Sean Hogan's Death Line takes the risk of being half fiction with its first half an imagined diary of Donald Pleasence's Inspector Calhoun, it is a risk that pays off handsomely. W Scott Poole's Wasteland is a fascinating study of how the horrors of the first world war changed horror fiction and Johnny Main's novel A Distasteful Horror story will be loved by horror fans as it is strewn with references and sly nods.
My standout small publishers of the year would be –
PS Publishing for the Midnight Monographs series, and they also publish Stephen Volk's Coffinmaker's Blues.
Strange Attractor always publish interesting works – whether on talking mongooses or Arthur Machen – and I thoroughly enjoyed High Weirdness and The Bodies Beneath.
Repeater books – for Leila Taylor's Darkly: Black History and America's Gothic Soul and Ronald Purser's McMindfulness.
Myriad Editions – for The Lady Doctor, Billionaires and Lisa Blower's It's Gone Dark Over Bill's Mother's House
Breakdown Press – Jon Chandler's Wet Shape in the Dark, Trench's a Creche of Soggy Flesh and Lando's Garden of Glass.
I'll stop now because I just want to read them all all over again. I love reading.
(I know there are some books I have loved this year that have slipped my mind, so expect a sequel)
Also, Robin's I'm a Joke and So Are You is a book you should read. And it's out now in paperback, or get a signed first edition hardback from the Shambles store.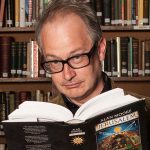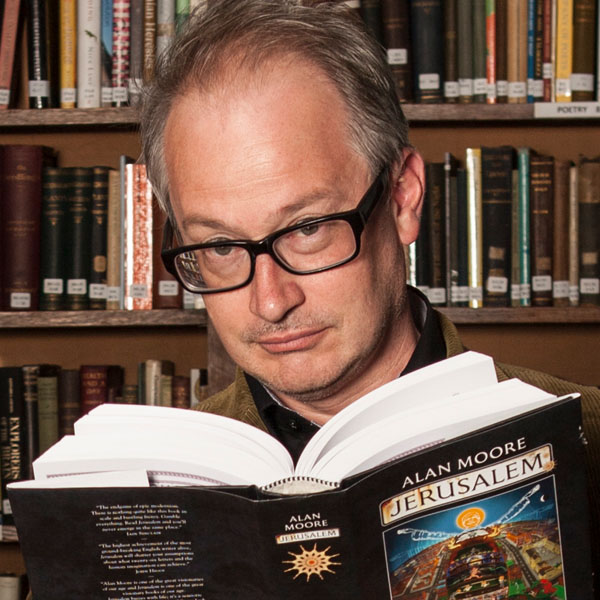 Robin Ince is a multi-award winning comedian, writer and broadcaster.  As well as spending decades as one the UK's most respected stand-ups, Robin is perhaps best known for co-hosting The Infinite Monkey Cage radio show with Brian Cox.  For his work on projects like Cosmic Shambles he was made an Honorary Doctor of Science by Royal Holloway, University of London. His latest book, I'm a Joke and So Are You is out now.
If you would like to reuse this content please contact us for details
Subscribe to The Cosmic Shambles Network Mailing list here.
The Cosmic Shambles Network relies on your support on pledges via Patreon so we can continue to provide great, new, exciting content without the need for third party ads or paywalls.
For as little as $1 a month you can support what we do and get some great rewards for doing so as well. Click the Patreon logo to pledge or find out more.