Nutella Filled Doughnuts and Saoirse Ronan films
Robin Ince's Horizons Tour Diary
Back in Sydney.
Time off means I now know where I am.
When most of the days have shows, you are just on tour.
When 72 hours of free time spreads out, you realise that you are the other side of the world.
You are reminded that the world is so small. It is not the bigness of the Universe that gets me, just the smallness of this planet and the wild carnival of life not currently has on display, it just doesn't feel big enough for such variety and we don't seem aware enough of this rarity and strangeness either. By the standards of all the other planets, this is absurd. 
Brian goes for a run, but I don't like any sort of exercise that makes my loose body swill around when I do it. I go for a walk to the Glebe area instead to take a look at Sappho Books and then wander on to the White Rabbit Gallery. All my book requests perplex the bookseller.
Ernest Thesiger is a name that means nothing. 
Books on aboriginal astronomy seem unlikely here.
Perhaps most surprisingly to me, nothing is known of the publication of Joan Lindsay's final chapter of Picnic at Hanging Rock, removed from the original because it explained too much. 
I take a look in the glass cabinet of precious things.
There is a first UK edition of Anne Sexton's Pullitzer prize winning Live or Die, but I decide it it just a little too high in price and then find that Oxfam back in England have a first edition considerably cheaper and ex-library and I like books where you can feel the fingerprints and eyes of previous readers. There is also a small book from a Nick Cave exhibition, Stories, it is also tempting but I cannot justify the $200. I leave lightly. 
Next door is Gleebooks. This turns out to be a different story.
In the secondhand section I spot a recent collection of David Cronenberg interviews, this is a necessity. I can think of few directors whose work is so relentlessly rewarding on so many levels including the psychological, the philosophical and being just damn thrilling. 
"As I've said about the pitch meeting for The Fly, if it's not a horror film, you're saying that it's about two intelligent , eccentric people who fall in love, and then the guy gets this horrible wasting disease. And she kind of watches as he dies, and then helps him to commit suicide. That's a very tough sell. But if it's a horror, sci fi film, it's fine." 
Further along the shelf is a book that came out for the bicentennial about how Australian movies help create the myths of what it is to be Australian – Bleeding Battlers from Ironbark. Australian movie seasons were a yearly BBC2 fixture when I was growing up and I have tremendous fondness for the likes of Picnic at Hanging Rock, Heatwave and Summerfield, none of which are in this book, but plenty of others are. Finally, one of the excellent Devil's Advocate books, a series from Liverpool University with each volume focusing on just one film, including Possession, A Girl Walks Home Alone at Night and Prevenge. Today, it is Samm Deighan's book on the Fritz Lang masterpiece M.
Almost leave lightly, but then I see a three volume set – Fragments for a History of the Human Body. Beautifully illustrated and with essay titles such as Metamorphosis and Lycantrhopy in Franche Comté, 1521 – 1643, Divine Image – Prison of Flesh: Perceptions of the Body in Ancient Gnosticism, and The Three Body Problem and the End of the World, I covet these volumes, but decide they are just too big to purchase and carry home.
I walk off with my three cinema books and go towards the White Rabbit Gallery which exhibits Chinese art and serves good tea and dumplings. A few hundred yards from the bookstore, I discover that the gallery is closed. I wonder what to do next and then realise, I need to buy those three volumes on the human body and cart them around as I sink into the softening ground.
Now lurching slightly, I walk a couple of miles to the Gallery of NSW to look at Tracey Moffatt's work again and a couple of Sidney Nolan's, but mainly to drink tea and eat a Lamington while being bothered by the perpetual pigeons that boldly fly their dirty bodies in through the automated doors and peck at people's brownies.
The next day, I have bold plans to visit museums and galleries with Carolyn, but we discover that the Reg Mombassa, the White Rabbit and pretty much everything else is closed. The Sydney Jewish Museum is usually open on a Tuesday, but today is a religious holiday.
We pop to Newtown instead to eat a Nutella filled doughnut and watch See How They Run.
Elizabeth's Books is almost next door so I buy Impossible Possibilities by the authors of The Morning of the Magicians which includes sections on Machines with Short Tempers, Cupboards of Magic and Does Our Eye Emit Radiation.
See How They Run is a romp, a proper fun entertainment with a splendid central performance by Saoirse Ronan and it reminded me of when I saw The Mousetrap and Robert Plant was two rows in front of me.
We go for a meal with Carolyn's daughters, one boyfriend and Luke, a composer of fascinating things who is working on a project that I would like to tell you more of but will keep quiet on as the wine might have meant I missed out the non disclosure agreement part of our conversation, so I'll play safe.
​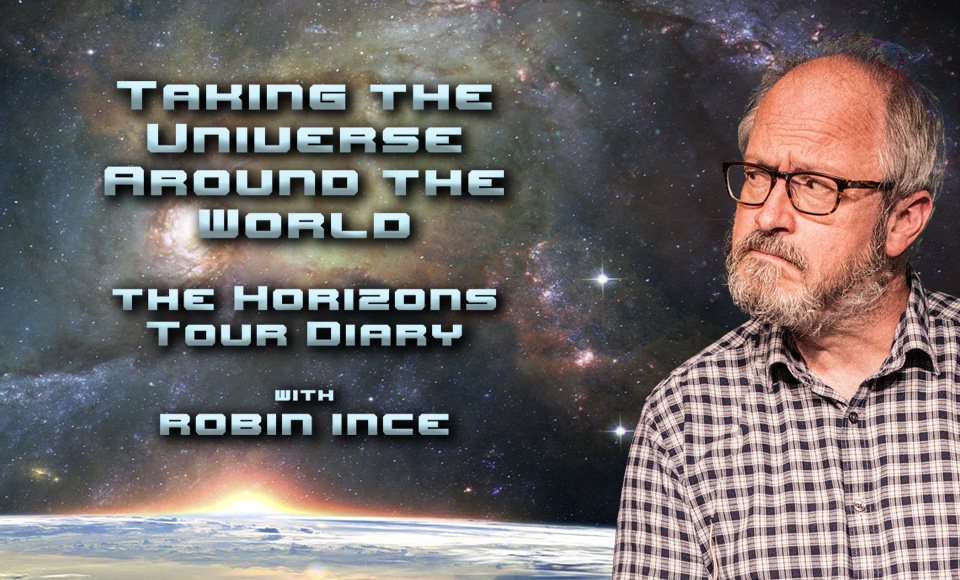 Listen to the Horizons tour podcast, Taking the Universe Around the World HERE.
Bibliomaniac is available for pre-order now at cosmicshambles.com/shop with exclusive art cards.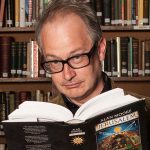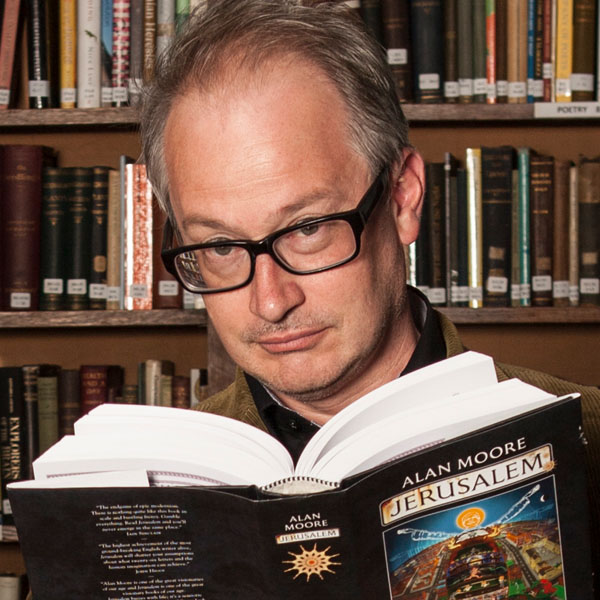 Robin Ince is a multi-award winning comedian, writer and broadcaster.  As well as spending decades as one the UK's most respected stand-ups, Robin is perhaps best known for co-hosting The Infinite Monkey Cage radio show with Brian Cox.  For his work on projects like Cosmic Shambles he was made an Honorary Doctor of Science by Royal Holloway, University of London. His latest book, The Importance of Being Interested is out now.
If you would like to reuse this content please contact us for details
Subscribe to The Cosmic Shambles Network Mailing list here.