Rainy Days in Brisbane
Robin Ince's Horizons Tour Diary
In the fancy restaurant, while the others are fascinated by the tales of volcanic ash and ripe plum flavours the wine waiter is explaining, I am intrigued by the tattoo on their forearm.
It is a badger under a blossoming tree. My mind is reeling with so many thoughts of tattoo inquiry faux pas. I can't remember if it is rude or wrong to ask a stranger about their tattoo, especially if they are in a position where they might feel duty-bound to offer an answer. Today, I have been thinking about The Wind in the Willows and also remembering the photographs of badgers that my dad took when I was a kid. I decide to ask, making it clear that it was quite understandable if they did not want to tell me. The tattoo is in memory of their brother. I will not share the rest of the story as it is their story to tell. 
The weather forecasting apps on phones are not quite prepared for the current speeds of changing weather, and not long after we start walking there is a downpour. Fortunately, a taxi is nearby and we survive the deluge. 
Friday and the rain is solid today. I have never seen Brisbane like this. It reveals how much sunshine bleaches out a city's imperfections. 
Almost two weeks in and today is my first gym visit. I survive. I am dressed more like a roadie than an athlete. I am training to lug amps not steal the cover of Sports Illustrated. 
I wander as far through Brisbane as I can while staying undercover which ends up being the 180 metres to the shopping centre. In the Books Etc, I find a hardback and soft back copy of I'm a Joke and So Are You. All books are $5 here. I ask the bookseller if he would mind if I sign them. I don't think a $5 bookshop is used to an author signing their books.
"If you like…"
I like and so I do. 
I pick up a copy of Tig Notaro's memoir of her the year her mother died and her cancer diagnosis and Greg Fleet's These Things Happen, which charts his battles with heroin addiction . I also decide that Lee Israel's Can You Ever Forgive Me is just the right length for a short haul flight. 
The persistence of rain means that I decide to spend the rest of the afternoon reading Notaro's book. I attempt an afternoon snooze like Brian has so often, but my head makes too many noises.
"I always considered myself a private person – both onstage and off – who made way more observations about the world around me than the one inside me."
During a terrible year of loss, illness and pain, Notaro went onstage at Largo and "felt a need to tell the truths of my life because there was nothing left to protect".
​The problematic thing about touring with the Horizons show is that I am performing every night but I am not performing as I do when I am touring alone through bookshops or art centres. My mind has to be on the setting of remembering that I have a specific job to do and the connections that my mind perpetually creates must be kept in check on these occasions. In middle age, as I have come to confront and interrogate my mind more effectively rather than just flee from it as pathetic and stupid thing causes nothing but trouble and anxiety, I have becoming increasingly aware of the minute by minute struggle to keep things in because people in "normal situations" expect "normal conversation" and the images that I like to conjure with often lead to scowls or critical smiles of "he is such a weirdo". This is why I think I can count the people I feel truly comfortable with on the fingers of one finger.
Later on, I am reading Notaro's Just A Person and she writes of discovering their stand up crowd, "a congregation of oddballs indeed from some special part of the Universe. I began to refer to the comedy scene as 'the land of misfit toys'. it was comforting to be surrounded by people who didn't fit into the confines of society, and it was the first time in my life that I wasn't met with the boring conversation stopper:'oh god, you're so weird'"
The Brisbane audience are effusive and as the spotlight illuminates Brian there is much whooping and cheering. They remain receptive throughout and Brian is beaming.
On Saturday my second eldest sister has flown up from Tasmanian so, whether it rains or not, I am going out.
We arrange to meet at the Queensland Art Gallery bookshop. While I am browsing, I see they have two copies of the new paperback version of The Importance of Being Interested. I ask the bookseller if they would like me to sign them. She is far more delighted than the $5 shop guy and , as usual, I leave messages within that are specific to the location of the bookshop.
We look at the Still Life exhibition in QAGOMA. I am particularly taken by Deborah Kelly's collage animation, Beastliness. "Kelly uses the scaffold of old scientific knowledge to create an alternative reality free from the constraints of heteronormativity…invokes a wild sense of sexual liberation and hedonism…."
The exhibition in the first nation gallery is a perpetual reminder of how limited our artistic imagination has been, so many centuries of the representational has often meant to is hard for us to crack open the art of those with a separate cultural imagination. Yirrwala's Lorrkon Ceremony of Dancing Skeletons and Lumaluma are particularly striking, representing, to me at least, the uncanniness of the planet we are on.
Sarah says that we do not stop still enough in the landscape we live in.
"The land has everything it needs. But it couldn't speak. It couldn't express itself. Tell its identity. And so it grew a tongue. That is the Yolngu. That is me. We are the tongue of the land. Grown by the land so it can sing who it is. We exist so we can paint the land" – Madaarpa artist Djambawa Marawili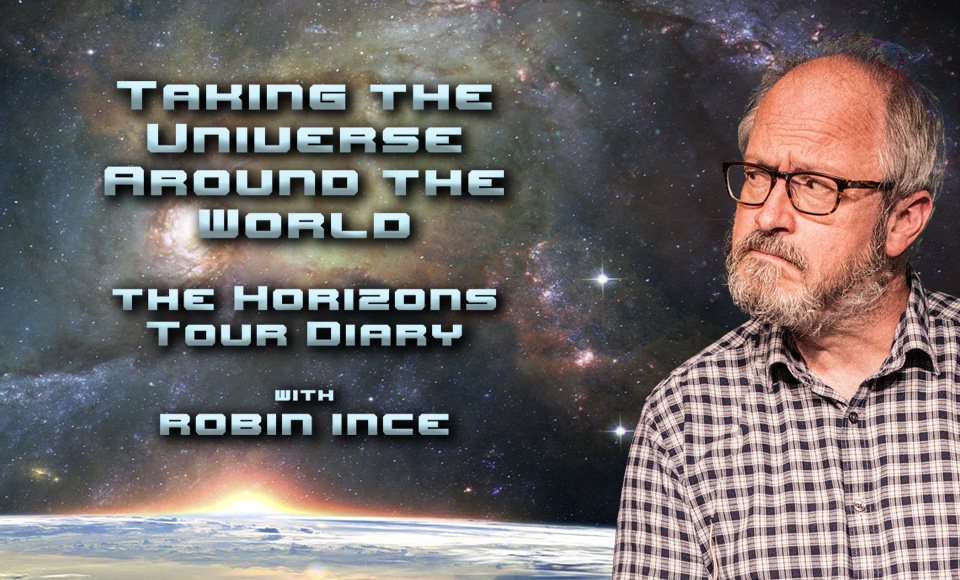 Listen to the Horizons tour podcast, Taking the Universe Around the World HERE.
Bibliomaniac is available for pre-order now at cosmicshambles.com/shop with exclusive art cards.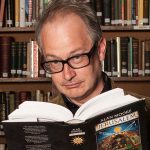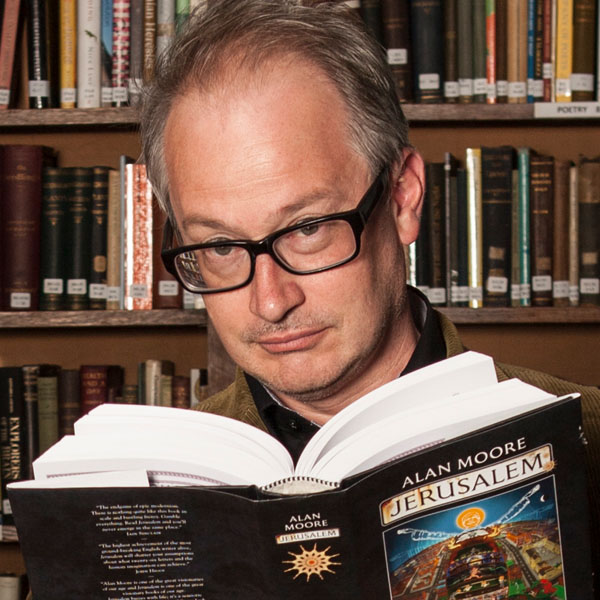 Robin Ince is a multi-award winning comedian, writer and broadcaster.  As well as spending decades as one the UK's most respected stand-ups, Robin is perhaps best known for co-hosting The Infinite Monkey Cage radio show with Brian Cox.  For his work on projects like Cosmic Shambles he was made an Honorary Doctor of Science by Royal Holloway, University of London. His latest book, The Importance of Being Interested is out now.
If you would like to reuse this content please contact us for details
Subscribe to The Cosmic Shambles Network Mailing list here.