The Love of a Brickish Station
Robin Ince's Blog
It is a relief to my imminent sciatica that Hexham's Oxfam bookshop has nothing that is entirely necessary.
This surprises me. I imagined Hexham would simmer with secret, forbidden and forgotten books. Wherever I go, my skull cinema plays a short film predicting that I will finally discover Ernest Thesiger's Practically True on a shelf. I change trains at Newcastle station for the penultimate time today. The platforms are the quietest and most sober I have seen them for a while. Intoxication and caterwauling is low at 11am on a Thursday. 
Peter is picking me up at Darlington. I like this station. It is very very brickish. I like to imagine all the hands that built it when I stare at the walls of platform 2. 
McNab's is a bookshop that mixes old and new and is the most homely bookshop yet with sofas and soft chairs. Its glass cabinet cabinet of treasures includes Our Spaceship Moon. I decide one copy is enough and leave it for another seeker. There is a cafe next door which delivers tea and cinnamon buns to the audience and browsers. I have a chair that gives me a posture that allows me to veer between beloved anecdotal grandfather and a cult leader about to give the instructions to reach the mothership. I see some familiar faces, including Hayley who performed the rubber hand experiment on me when she was at Birmingham University. 
I talk for a while and perform two poems, but I forget to reveal the co-ordinates of the mothership and no one drinks the kool-aid. Afterwards, I decide I will have a cinnamon bun too and Hayley tells me what experiments I will have performed on me next time, it could be virtual reality, it could be ghostly apparitions. 
I fail to leave without books. I buy a copy of William Sargant's Battle for the Mind and Michael Faber's Under the Skin. 
I toddle around Barnard Castle regularly reminding myself that I will be the first comedian in 18 months who plays there and does not mention Dominic Cummings. 
My tiredness is solid now, and I slip under the covers of my pub bedroom while watching Poirot.
I fall asleep for 20 minutes, but wake up in time for the denouement. The murderer killed the dentist to cover up his bigotry.
My head is sloppy, so I eat some mango cubes. The cashier tells me there are some other mango cubes at their sell-by date and slashed in price, but I am feeling extravagant and also I don't want to have got this far, gig 98, and then be floored by mango cube poisoning. Tonight is sold out.
Before gigs like this, I always imagine taking it slow on stage, but more often than not, quite the opposite happens. I spray words like a wood chipper. Though without an official diagnosis, the discussion that led to the suggestion of ADHD made so much sense to me and has also allowed one of my onstage critical voices to get a little further back into the cave. I do not attempt to beat back and fend off the inevitable tangents as much as I did just a few months ago. This might come as a dire warning to those who saw me on stage just a few months ago.
McGann's sell almost all of their remaining books and I notice a charity bookshelf in the foyer. Dead Men Don't Ski and Charity Blackstock's The Woman in the Woods are now mine.
I sit in the pub with Peter. I drink Guinness and we talk of music hall stars and The Marx Brothers.
It is worth doing these gigs just for the anecdotes and conversations about comedians. We even find time to talk of the eccentric dancing of Billy Dainty, Dickie Henderson and Max Wall.
Oh, and I did manage to do a whole show without mentioning Cummings.
(Place your "was that short-sighted of you" etc gags here)
————————————————————-
All Tour dates here.
Order signed and dedicated copies of The Importance of being Interested here.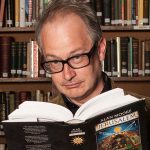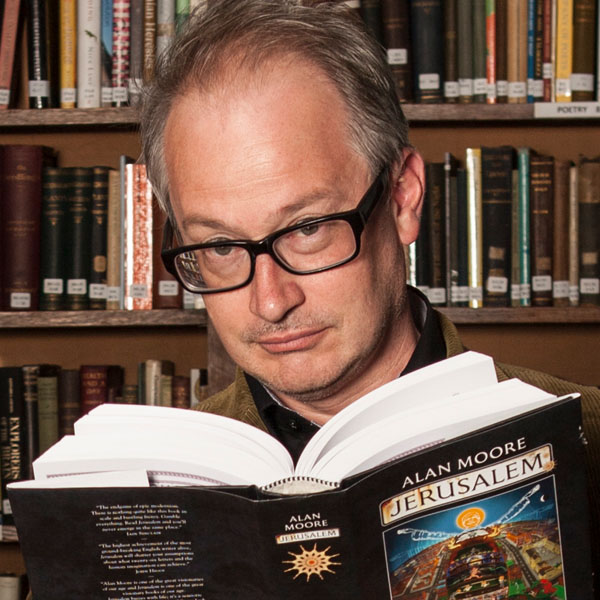 Robin Ince is a multi-award winning comedian, writer and broadcaster.  As well as spending decades as one the UK's most respected stand-ups, Robin is perhaps best known for co-hosting The Infinite Monkey Cage radio show with Brian Cox.  For his work on projects like Cosmic Shambles he was made an Honorary Doctor of Science by Royal Holloway, University of London. His latest book, The Importance of Being Interested has just been released.
If you would like to reuse this content please contact us for details
Subscribe to The Cosmic Shambles Network Mailing list here.