A Trainless Day
Robin Ince's Blog
I squandered that extra hour the coming of winter rewards us with on staying up late and drinking little more wine than usual. I wake up groggy with a stomach that is not sure of itself.
Nat has managed to wash off all the Halloween satanism from her face which was needed to dance to Ultravox covers during the trick or treat night before.
I am off to the Uckfield Picturehouse and I am fortunate that this will be a train-less day. The cinema owner, Kevin, is picking me up. The cinema has been in his family for many decades and he has all the records of every screening and how many pounds, shilling and pence that they made. A few years back he did a season recreating the double bills and I introduced The Masque of the Red Death and X-The Man with X Ray Eyes, two of Roger Corman's finest.
I have time to meet up with old friends whose five year old is dressed in one of the finest astronaut outfits I have seen. He is currently trying to work out his make up for the trick or treat ahead – should he be a zombie spaceman or ghost astronaut?
I am in screen 2 – presented in 3D. Hastings Bookshop come to sell my book and I have some interesting conversations about Vonnegut's The Sirens of Titan and apps that give us some sense of the size things in the Universe. I was surprised when I once read that we are roughly halfway between the biggest things in the universe and the smallest.
My friend Frazer kindly picks me up and takes me to Shoreham-by-Sea where we have a homely Sunday lunch of pumpkin pie. I have mistimed my trip as usual as Shoreham is home to one of my favourite charity shops – SOLD – but it is closed on both Sundays and Mondays. I enjoy its blood spattered halloween window on the way to The Ropetackle where City Books of Hove are promoting the event. The Ropetackle is one of my favourite destinations as all the people who run it are delightful and often have a story to tell. We talk of the lovely people who come to play there – there is usually a Jo Brand story as she is one of the kindest people in comedy – and we also fall upon a couple of stories of people who were a little less considerate (I'll name names should you see me at the bar one night). We discuss how a good way to judge people is by observing the disparity between how they treat the most  powerful people in a room compared to the pleats powerful.
I perform from behind a lectern, good practice for my Linda Smith Lecture.
I am not satisfied with my performance tonight. That half glass extra of wine the night before must still be swilling around me. Also, the tangents have begin to harden. In the first couple of weeks, the talk was more fluid, but now I am at show 51, I can feel the repetition. There is much I have not touched upon in the book and I think it is time to remind myself of what I have forgotten.
Despite this, I have many warm conversations again and remind myself that what my inner critic watches may well not be what the audience sees.
I have not learned my lesson from the night before and drink more wine than I should while talking to Anil Seth, whose book Being You should be on your Christmas list.
————————————————————-
Coming soon too The National Space Centre in Leicester (5th November), Berkhamsted Book Festival  (7th November) and Kings Place in London (8th November) which includes special guests Helen Czerski, Katie Mack, Helen Zaltzman , David McAlmont and Hugh Warwick. All Tour dates here.

Order signed and dedicated copies of The Importance of being Interested here.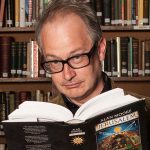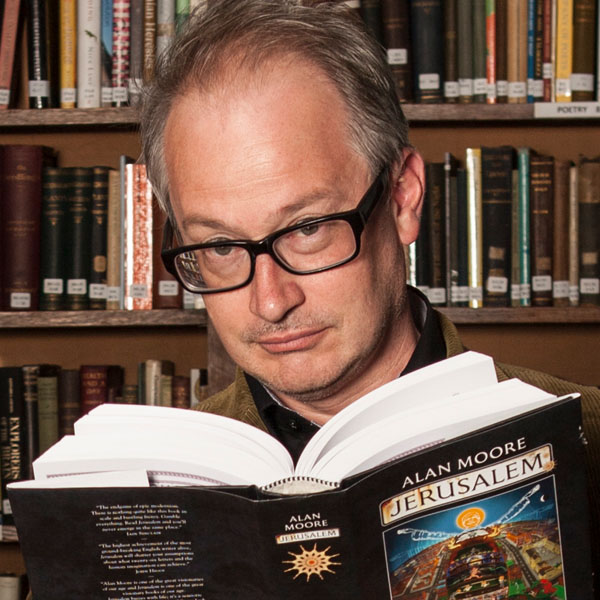 Robin Ince is a multi-award winning comedian, writer and broadcaster.  As well as spending decades as one the UK's most respected stand-ups, Robin is perhaps best known for co-hosting The Infinite Monkey Cage radio show with Brian Cox.  For his work on projects like Cosmic Shambles he was made an Honorary Doctor of Science by Royal Holloway, University of London. His latest book, The Importance of Being Interested has just been released.
If you would like to reuse this content please contact us for details
Subscribe to The Cosmic Shambles Network Mailing list here.