Brisbane, Richter and Multi-storey car parks - Tour Diary Day 5
Robin Ince's Blog
Boiled egg and vegemite, airport lounge, muscle rediscovering workout, meal by a river, and failure to sleep, the tour has hit a rhythm now.
We reach Brisbane city centre at 2.15.
Brian goes to lift weights in a botanical garden and I go to stare at some art.
QAGOMA is a superb modern art gallery, those seeking easy clichés about Queensland won't find them here. There is sometimes a little more of a soundtrack of flip flops (thongs) echoing on the floors as people scamper through the art, but there is no lack of reverence or intrigue at the contemporary shapes, shadows and twisted forms.
On my first visit, in 2015, there was a David Lynch exhibition of grotesque canvases, tiny ink matchbook tableaus and industrial noises. In 2016, it was a Cindy Sherman exhibition of her more recent character studies of possibilities of herself. Today, it is Gerhard Richter. Not unusually for a renowned modern artists, my knowledge of him is sparse. This retrospective, a first for Australia, displays his eclecticism whilst demonstrating a coherent view of the world.
"Do you know what was great? Finding that a stupid, ridiculous thing like copying a postcard could lead to a picture."
Brought up in East Germany, when he confronted commercialism and the "glamour" of advertising, he started to voraciously collect and copy it. His copy of an advert for a folding clothes dryer rack was not a thing of wonder, but a sad reminder to him of the limitations of low cost housing, where there were no gardens to offer hope of dry socks.
I am staring so hard at some of the canvases that an attendant asks if I am an artist or, due to my note taking, an academic. I disappoint on both fronts. We talk about the David Lynch exhibition. She hasn't caught up with the new Twin Peaks and some friends have warned her it's not much cop. I tell her that if you are after narrative and neatness, it may not be what you're after, but if you are after astounding, inventive images, enigma and an uncertainty of emotions, you'll like it just fine. She reckons she'll like it just fine.
She points me back to a painting I didn't stare at for long enough called Aunt Marianne. It is Richter's painting of a photograph of his baby self with his young aunt. Both children then, Aunt Marianne became mentally ill and was incarcerated by the Nazis who experimented on her, as they did on many mentally ill people, and she died of starvation.
Atlas is the title of his large collection of frames containing anything from 12 to 24 small photos or cuttings, sometime of woodland scenes, sometimes of pornography. His frames of images from the holocaust require you to lean in, to focus, to engage with the reality that it was people like us who committed the atrocities and people like us who died. One series of holocaust images hang closely to images of his wife breastfeeding. Another group of images of despair are just a frame away from a photo of a standing woman having a cucumber placed in her vagina. There are no easy answers here. This is walking into the chaos of a mind trying to create order.
His landscape paintings are beautiful. His abstract paintings become increasingly disturbing as you read their inspiration.
"The landscapes are a type of yearning, a yearning for a whole and simple life. The abstract works are my presence, my reality, my problems, my difficulties and contradictions."
On my way out, I think I see some work by Ugo Rondinone, a Swiss/American artist responsible for the first exhibition in Australia that I ever fell in love with, Our Magic Hour at Sydney's MCA.
The visual is simple, a black and white film of a man being tracked by a camera as he walks along a wall while an hour long version of Tindersticks' Sleepy Song plays. Apparently, this was created to induce melancholy, but I'm too tired for melancholy and have often found that art invented to bring me down makes me surprisingly upbeat.
This puts me in the correct frame of mind to be trained again and lift weights with muscles that aim to be elusive.
We eat well by the river, then walk back to the hotel, initially scenically, past trees laden with lights, then less scenically via a series of multi-storey car parks.
I sleep intermittently.
We have 7 more Australian/NZ shows, then I am back to UK for my solo art/science/love and death tour. Chipping  Norton,  Bordon, Totton, Folkestone, Exeter, Newcastle and many more.
The Monkey Cage book is out now.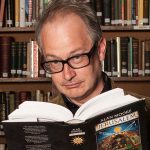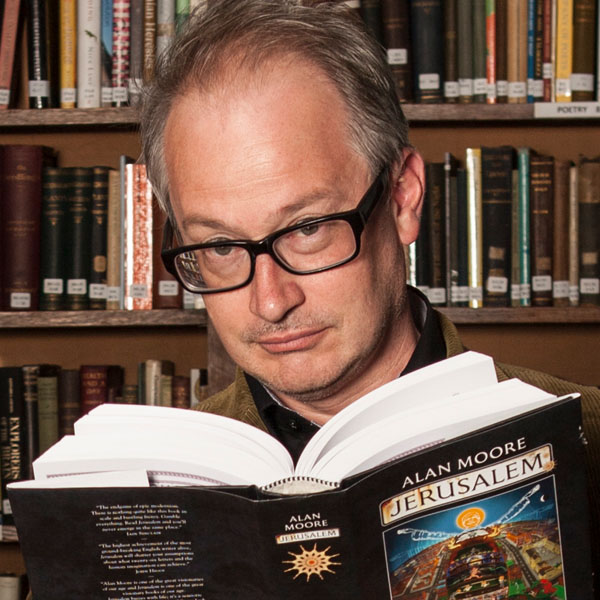 Robin Ince is a multi-award winning comedian, writer and broadcaster.  As well as spending decades as one the UK's most respected stand-ups, Robin is perhaps best known for co-hosting The Infinite Monkey Cage radio show with Brian Cox.  For his work on projects like Cosmic Shambles he was made an Honorary Doctor of Science by Royal Holloway, University of London.