Of Centaurs and Neon Poems
Robin Ince's Horizons Tour Diary
Today's Monkey Cage was going to happen in the Sydney Observatory, but fears of the weather turning the building into something akin to the interior of bongo, it has been moved to The Powerhouse.
My happy memory of The Powerhouse, beyond all the science-y stuff and big old train, was seeing Tina Sparkle's dress for the Pan Pacific Grand Prix in one of the storerooms. 
The theme is the night sky of the southern hemisphere and what we can learn from it with Kirsten Banks, Devika Kamath and Ross Noble.
Once I had finished coming up with a few questions and a semblance of a possible opening and closing, highly unlikely to be delivered on the night as the words are only really on the page in case of emergency, I took a walk to the White Rabbit Gallery which specialises in contemporary Chinese art. Walking in, I see beautiful poem, Roses Made from Water by Bao Guang stretching out in front of me written in neon. 
Translated, its lines include "the warmth of your cheek has left trance on my hand". 
Upstairs is Gao Rong's The Static Eternity. It is a replica of his grandparents small, traditional, Inner Mongolian home. With fabric and stitching he has pieced together a life-size recreation, "I want to put my heart in every stitch". It is beautiful and melancholy, dense with memories, if only I could do the same for my grandmother's maisonette in Bushey Heath where I had so many adventures. Another series of sad delights is Jiang Zhi's Love Letters – as series of photographs of orchids, doused in alcohol, and aflame, the flames and flowers are both in bloom and are in memory of his wife, whose name meant Orchid, and who died when she was only 37 years old. 
Downstairs in the cafe, I meet Carolyn. Sadly, we are eight minutes too late to order dumplings, so we have dips, nuts and ornate tea with bamboo leaves and daisies. 
We take a ride to Goulds Bookshop. I was sad to hear that it had closed down but, much like the recent rumours of Gene Hackman's death being exaggerated, so was the news of Gould's demise. They had merely moved a little further. I had to buy something as I do not want them to disappear for good next time, so bought a coffee stained copy of Patricia Lockwood's Priestdaddy and a book of science fiction short stories, In the Footsteps of the Abominable Snowman by Josef Nesvadba.
"A man raised among monkeys undergoes such a transformation that it is no longer possible to tell if he is human or ape – a master surgeon reduces mento physical fragments of themselves to facilitate space travel…."
It comes high recommended by Harry Harrison and Brian Aldiss.
"These stories are set in the narrow alleyways of the mind. Black humour is dispersed by low wattage electric lightbulbs. Whole life-cycles of ghastliness are displayed with gusto in very few lines." 
On the way to the bookshop, Carolyn mentioned that she could track the whereabouts of her car but had never needed to use such an app. On the way back, we chose a shortcut back to the car. It was not as short or as sure as we might have hoped. Today, the app was christened.
To the Powerhouse….
The panel for our night sky show was excellent and Ross Noble ended the show with an enquiry about Centaurs and the possibilities of jockeys that may well have erased the audience's minds of all the useful cosmology they had learned and replaced it with images of a centaur centrifuge centre or a minotaur monocle manufacturer entering a darts competition without a depth of vision.
Brian and the panel sped off to a meal, but I had been promised a chance to saunter through the museum and I couldn't risk that and dragged Carolyn and her family and friends with me. We were led to the Unpopular exhibition which has collected some of the contents of the cabinets of curiosity of music promoter Stephen Pavlovic. We were led around with wonderful energy by the curator, Luella Moore, and were particularly impressed by her sourcing or the perfect carpet for the Nirvana room. Sonic Youth, Bikini Kill and Mo Wax posters, set lists and videos that poignantly reminded us that things have not changed as much as they should have done since Bikini Kill battled misogyny. I wish I had had time to return the next day to experience more.
I arrived back at the hotel to find Ross Noble explaining the subconscious mind of Jason Statham.​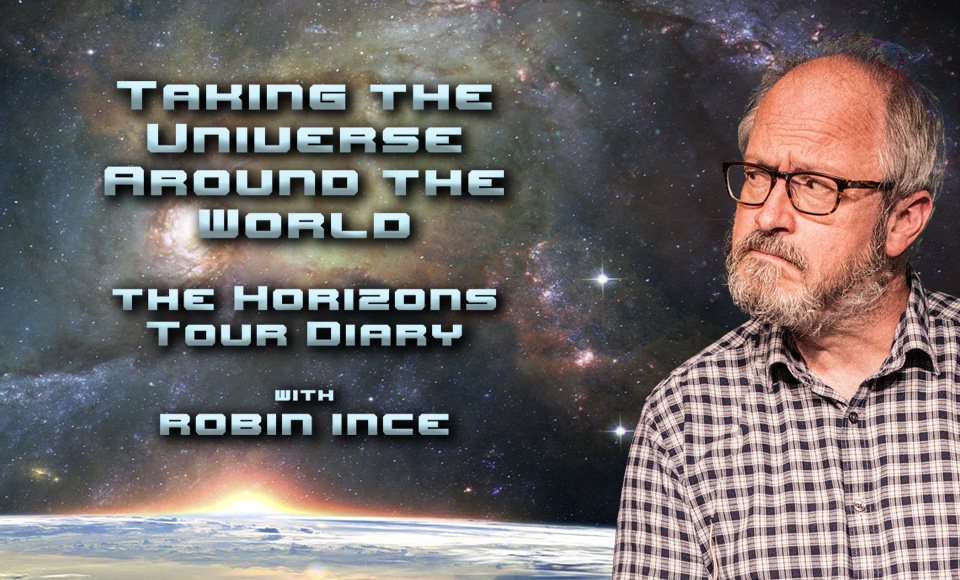 Listen to the Horizons tour podcast, Taking the Universe Around the World HERE.
Bibliomaniac is available for pre-order now at cosmicshambles.com/shop with exclusive art cards.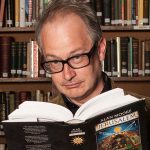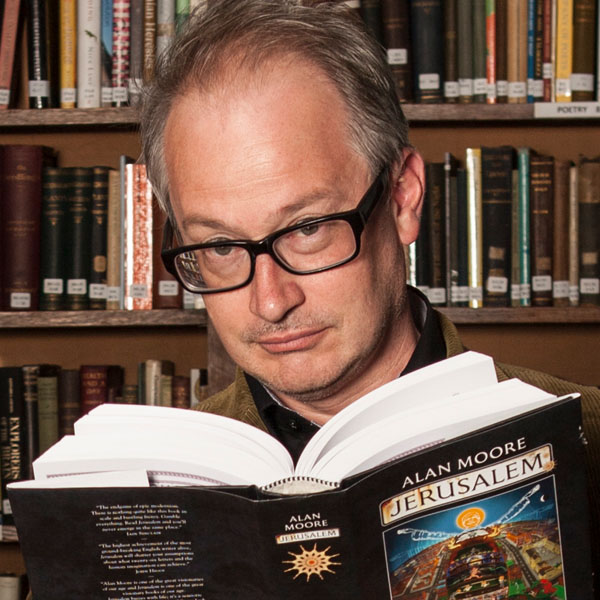 Robin Ince is a multi-award winning comedian, writer and broadcaster.  As well as spending decades as one the UK's most respected stand-ups, Robin is perhaps best known for co-hosting The Infinite Monkey Cage radio show with Brian Cox.  For his work on projects like Cosmic Shambles he was made an Honorary Doctor of Science by Royal Holloway, University of London. His latest book, The Importance of Being Interested is out now.
If you would like to reuse this content please contact us for details
Subscribe to The Cosmic Shambles Network Mailing list here.