Do I Need the Hardback First Edition of Colin Wilson's The Occult?
Robin Ince's Blog
I am a worst case scenario generating machine and the technology my mind uses is state of the art – it creates the worst case in speeds approaching Planck time. If you read yesterday's blog post, you will know that I had very little sleep.
Hotel room – odd noises – made me wish I was writing a wrestling film.
My trains to Harrogate felt perilous and my mind felt not fit for purpose when it came to the idea of performing too lengthy talks that were 250 miles apart.
Fortunately, Harrogate Oxfam immediately. They had a book on Bigfoot that I needed (fits in nicely with signing of the Usborne Book of Monsters that I did the day before in Crosby. They also had a copy of Jack Finney's The Body Snatchers. I am a huge fan of the first two films inspired by that story and maintain some fondness for the second remake too (Abel Ferrara's).
The quandary?
Do I need the hardback first edition of Colin Wilson's The Occult?
NO.
I walked back to the green room.
YES.
I walked back to the Oxfam, after all, the £19.99 would go to charity.
Back again got the Green Room and I meet Matt Stadlen who will be interviewing me.
We talk about many things but not at all about what we will talk about on stage, a situation I am quite happy with, all the better for tangents that take us by surprise. Afterwards, we are told it was one of the most conversational events the festival has seen which is how I like things.
I sign a few books and my kind pal Julia gives me a lift to York Station to ease the number of changes required to get to Leighton Buzzard (I find changing Tamworth oddly ominous, maybe I need to really get to know Tamworth, but that won't happen today).
The train is full.
The vestibule is mine again, but not mine alone.
Too tired to read, to clumsy to type, I ogle the clouds and occasional cooling towers.
Each day, the sky looks bigger than the day before. Sometimes my obsession with the increasing (subjective) size of the sky worries me.
I eat some Skips and think of the wrestler Giant Haystacks.
He can't be in my wrestling movie, he's dead now.
Maybe he is the heaven he hoped for. Apparently, the vast man had a small car and if he gave a lift to another wrestler (they were so badly paid that bumming lifts was almost a necessity) he would then give biblical lectures and praise Jesus.
Some learned to hitch-hike instead.
Similarly, there was once an act on the comedy circuit whose skill was to create the sounds of military marches and other military pursuits. If he gave you a lift, you were accompanied by the Grenadier Guards pouring out of his mouth. You might find yourself eventually hitching in the same lay-by as Kendo Nagasaki.
Leighton Buzzard's bookshop – Book – was ready for me when I arrived.
No time for cake, that would be be my reward should I ever shut up.
Eventually, I did.
I signed books, knocked back a glass of wine and then returned home.
I slept.
(Did I mention the other day that someone in the audience asked me what I dreamt – based on something about dreams I had stated earlier. I told him of my dream where the late Paul Newman and I had to do a lecture at a college campus that was badly laid out and he had to be held up by bits of string to get him about and so he was even more annoyed at the confusing layout. By the look of his face, I don't think my answer was anywhere near the one expected)
————————————————————-
Come and see me in Norwich on Sunday or across Somerset, Devon and Cornwall next week.  All Tour dates here.

Order signed and dedicated copies of The Importance of being Interested here.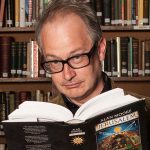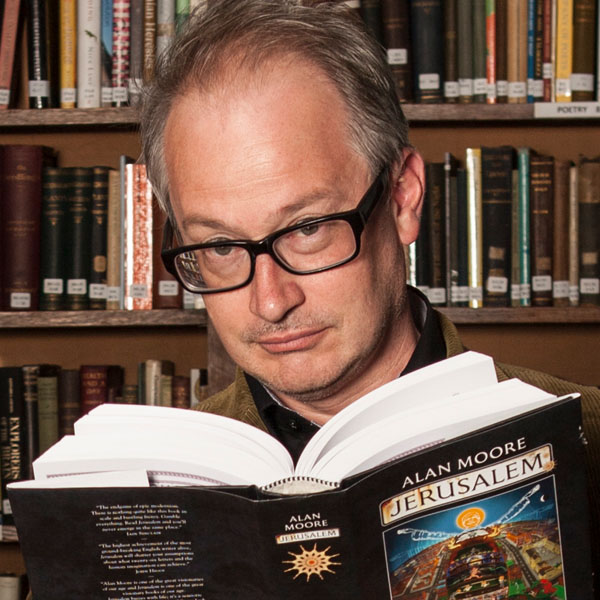 Robin Ince is a multi-award winning comedian, writer and broadcaster.  As well as spending decades as one the UK's most respected stand-ups, Robin is perhaps best known for co-hosting The Infinite Monkey Cage radio show with Brian Cox.  For his work on projects like Cosmic Shambles he was made an Honorary Doctor of Science by Royal Holloway, University of London. His latest book, The Importance of Being Interested has just been released.
If you would like to reuse this content please contact us for details
Subscribe to The Cosmic Shambles Network Mailing list here.