The Hope Was Six and a Half Hours Sleep
Robin Ince's Blog
The hope was six and a half hours sleep, the reality was four hours, bookended by the room next door playing Stereophonics loudly while having sex and a strange percussive music loop that sounded like a Top of the Pops cover artist attempting Lou Reed's Metal Machine Music.
I had a little more sleep the night before, but this morning I most definitely believe that too much broken sleep will make the 112 book events in 70 days an impossible task, but one I am likely to attempt until collapse. It's They Shoot Horses, Don't They as dreamt by a librarian.
The day started fine, an early wake up call by someone who didn't know about my sofa occupancy, a cup of coffee and a hint of anxiety.  First to Crosby, but no time for Anthony Gormley's beach golems. It was good to be back on MerseyRail looking at the backyards and listening to gentle gossip. I was greeted at Pritchard's Bookshop by a cardboard cutout of Bob Mortimer whose autobiography is high on my to read list and everyone else's from the sound of things. A few people popped in and bought books for sons who were off to study at University and a geologist informed of just how useful it is to lick rocks when defining them (a continuation of a Monkey Cage conversation).
Then, I went to see Liverpool's oldest oak in its largest druid park, Calderstones. I met up with Suzi Gage and her happy son and we studied the old oak and then studied slices of cake. We ate them so we could define them. The Reader is a lovely charity celebrating and encouraging reading in many places and Wirth many people, from OAPS to people in prison. The Calder Stones are neolithic stones so it seemed obvious that during my talk I should tell my Stornaway story about geology, the block universe and my visions of time which may be getting more mystical on every outing.
Allan and Erica Lear kindly attended the gig and then dropped me off near Hope Street for the final event of the day at Merseyside Skeptics. On the way we talked of Geoffrey Bayldon.
The skeptics tucked into pizzas that I envied, but in a rare moment of wisdom I ate salad.
We talked of cognitive dissonance and irresponsible leadership in the UK in the buoyant way that skeptics do when they fondly recall the happiness of those times when we thought the big battle ahead was people who believed the Earth was 6000 years old and fossils were placed here by a sneaky, testy and testing God. Pseudoscience, conspiracy theories and out and out glad faced lying is part of the mainstream now and evidence based thinking feels like a mad hot camembert dream.
Then we went to the swanky bar where the backroom would be my playground while people out front drank swanky cocktails unaware of all the discussions on chimpanzees and event horizons that were going on so near to their twisted lemons and pierced olives.
Then, I went to a predominately pointless bed. This morning I am anxious and frustrated and downhearted, as well as in possession of disenchanted colon, all symptoms of sleeplessness.
I will stress that I love doing the gigs, but with two months until a day off, such an early decline in sleep when I have to get to so many places on public transport without any other support beyond my feeble limbs and obstreperous head can feel daunting.
Now to Harrogate and then Leighton Buzzard (not the best double up on a short sleep day).
————————————————————-
This weekend is Wivenhoe (sold out) then Colchester's Red Lion Books at 3pm and on Sunday I will be at Norwich Science Festival. Then the rest of the week is the south west including the Acorn in Penzance, Beerwolf in Falmouth and lots more from Taunton to Mevagissey.  All Tour dates here.

Order signed and dedicated copies of The Importance of being Interested here.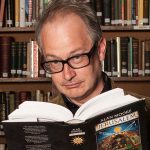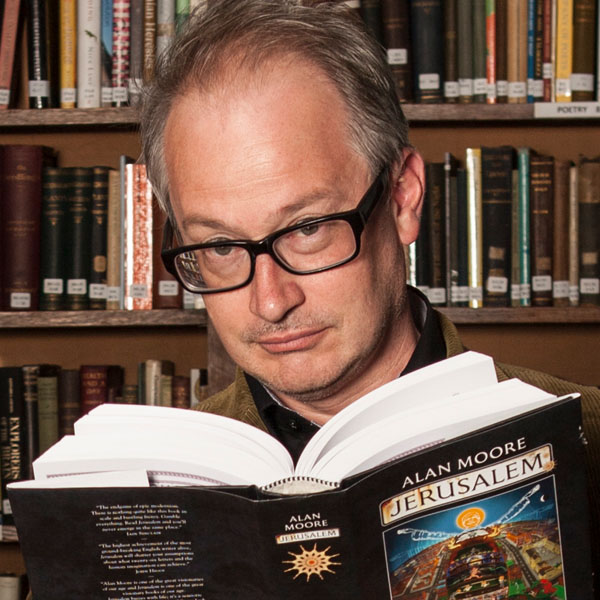 Robin Ince is a multi-award winning comedian, writer and broadcaster.  As well as spending decades as one the UK's most respected stand-ups, Robin is perhaps best known for co-hosting The Infinite Monkey Cage radio show with Brian Cox.  For his work on projects like Cosmic Shambles he was made an Honorary Doctor of Science by Royal Holloway, University of London. His latest book, The Importance of Being Interested has just been released.
If you would like to reuse this content please contact us for details
Subscribe to The Cosmic Shambles Network Mailing list here.