Crossing the Border Into Canada
Robin Ince's Horizons Tour Blog
We cross the border into Canada seamlessly at about 4am. 
Brian revives memories of rock n roll touring across Europe in the early 90s and finds sleep in his bunk but I don't think he'll revisit the palate he had ion those days, his 21st century professorial cultivation means Thunderbird wine is unlikely to find its way back onto the tour rider. He thinks tour buses weren't so noisy 30 years ago, but I think it was more that the background noise of mayhem and intoxication probably took the edge off his senses. 
We arrive in Ottawa at 7am and disembark to bed. 
Hopefully, we will sleep to today's freedom rally in which bikers in stormtrooper helmets rev through the streets demanding the end to mandates that have ended. 
Later in the day, I try to find out exactly what the protest is about.
The woman behind the counter in the bookshop says she can't quite work out what their beef is.
She also tells me that during the big trucker protest, the bookshop was forced top close for a month. It seems that forcing the closure of shops that were forced to close during the height of the pandemic is funny protest against forced closure of businesses, but what do I know. 
A Canadian in the hotel is similarly non-plussed.
I am then introduced to a Belgian who tells me how great BREXIT is and Britain's (or rather, England and Wales's) decision to leave the EU has made it a beacon around the world for freedom and success. Much like when Fox News told the world that Birmingham was a no-go area for non-Muslims, it seems the UK is a sort of nasty Narnia, a fictional land to project your right wing dreams of freedom on. 
We sleep through until lunchtime. Over broths and salads, Brian tells me about abstracting information from a glass of water, wormholes and how two universes can become one and one Universe can become many. 
We go for a walk through the park where people are tanning and frisbeeing. We marvel at the multiple locks of the Rideau canal, 8 looks in a row, magnificent engineering. 
Crossing the Ottawa river, there are good natured protestors draped in their maple leafs. 
The ones we see seem happy to be protesting, the issue of the protest itself seems secondary. More bikers in stormtrooper helmets rev by. 
I spot the Museum of Civilisation. Brian has to return to finish his book on black holes, so I make detour but it turns out civilisation closes quite early in the afternoon, earlier than might be expected, as may well be the case. 
The Art Gallery only has an hour left, so I leave that for tomorrow. Last time I was there, there was a fine exhibition of portraits of Nietzsche, would have seen those motorcyclists as the supermen that some might think they are? 
I admire Louise Bourgeois's spider that stands mightily outside the gallery. Her exhibition at the Tate Modern is still one of my favourite exhibitions I have ever seen, an artist in the perpetual motion of reinvention. 
"The spider is a repairer. If you bash into the web of a spider, she doesn't get mad. She weaves and repairs it."
I am getting behind in my international reading challenge. After Bernard Wolfe's Limbo for New Haven, I have been forced to skip Boston, but I will return. I always set the rule that it was not necessary to read each book in the specific city, as long as it was read in the duration of the tour and that should carry on until April next year (when we get to mainland Europe). 
I pop into Pages Bookshop to find something for Ottawa and Montreal. I think Michelle, who is attending the Ottawa gig is going to drop off an Ottawa book of her choosing too.
I pick up Ottawa Rewind by Andrew King, being particularly struck by chapter 15, Ottawa, Planet X and the Doomsday Prophecy.
For Montreal, I pick up Bronwyn Chester's island of Trees – Fifty Trees, Fifty Tales of Montreal.
"Maple, growing in the ground, who's the sweetest to be found".
I also pick up magazines that are hard to find in the UK now Borders is long gone – The Skeptical Inquirer  and Shock Cinema (I used to read The Skeptic (USA) but have found that it seems to lean a bit too much to the right wing libertarian in the same way that I found elements of the atheist movement to be a little "culturally traditional")
I go to the park to sit in the dusk and read, passing a bust that commemorates the Armenian photographer Yousuf Karsh. His photographs of Winston Churchill, Martin Luther King, Ernest Hemingway and Albert Einstein are iconic and he deserves the street corner statue where his bronze head sits atop a box camera. There are too many statues to generals and not enough to artists and teachers.
The park also has a statue called twist 1.5 by Ken Guild and Alex Wyse, they describe it as a "wooden, spiral wind vane thing". It was created as the public watched.
I read of Ottawa while others coral energetic children or flirt on FaceTime. I read of Ottawa's branch of Kenny Rogers' Roasters, the country music star's rotisserie chicken chain with "an ambience that was reminiscent of an army mess hall or upscale penitentiary". Despite this proviso it is fondly recalled. I also enjoy reading of Ottawa's motels. As a fan of Martin Parr's books of Boring Postcards and holiday camp publicity photographs, I love reading about motel design. The highlight is Motel De Ville at 333 Montreal Road. I also read about Frederick Knapp's dream of an iron tube ship that would conquer the waves with its unique and ultimately unsuccessful design, the  lost fountains of shopping malls and the serpent that terrorised Chat's lake.
Brian is eventually brimful of entanglement and so we go to the gym and lift some things and push others. Afterwards, we eat and plan future Monkey Cages, boldly imagining trips to Tanzania and the Antarctic. I finish the night reading reviews of The Dead Mountaineer's Hotel and The Sewers of Paradise in Shock Cinema.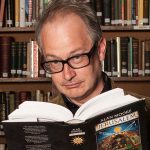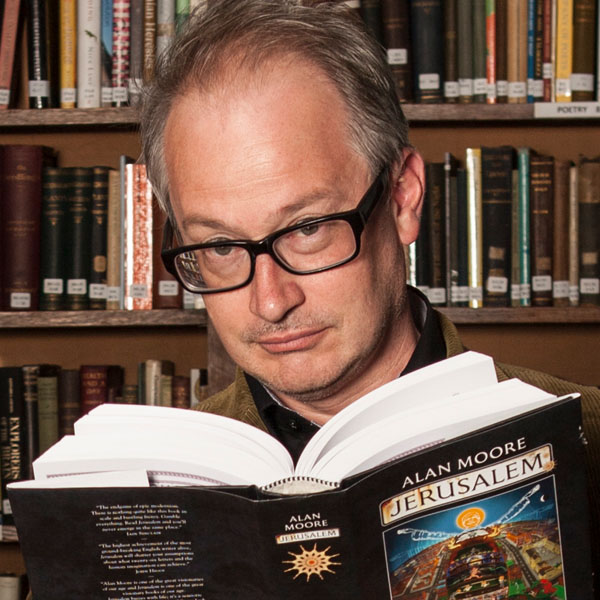 Robin Ince is a multi-award winning comedian, writer and broadcaster.  As well as spending decades as one the UK's most respected stand-ups, Robin is perhaps best known for co-hosting The Infinite Monkey Cage radio show with Brian Cox.  For his work on projects like Cosmic Shambles he was made an Honorary Doctor of Science by Royal Holloway, University of London. His latest book, The Importance of Being Interested is out now.
If you would like to reuse this content please contact us for details
Subscribe to The Cosmic Shambles Network Mailing list here.