A Spare Copy of Philip Ridley's Flamingoes in Orbit
Robin Ince's Horizons Tour Diary
Last night was my last night of drinking alone for 4 months. Arriving in my Brighton hotel, I decided on one glass of Chardonnay to accompany the book I am reading, I Am Dynamite, a biography of Nietzsche that I am heavily underlining. 
"To avoid their banal conversation, at mealtimes he sat himself next to a man who was deaf and dumb."
"They gazed out at the world with the blurred uncertainty of the extreme myopic but once focused, his glance was described as piercing, penetrating and unsettling; it made lies stick in your throat."
"Sometimes, hidden under the belly of the horse, I murmur, 'Schopenhauer…help!'"
I like reading alone with a drink. Post lockdown, I have lost my minimal social life.
I am either alone, with my family or on tour. Being on tour is a very social experience, so when I am not, solitude is perfect. 
The barman is convivial. It's only his third day in the job. He asks me what I am doing in Brighton. 
For years, I have evaded telling the truth, fearing that any admittance of being in showbusiness is showing off, but tonight I decide not to make up some blurry half-truth and just tell him that I am doing a science show with the Professor at The Brighton Centre, though I make sure I don't build up my part to make it seem that I am more central than I am. I am a sometime distraction, flapping noisily to give the audience time to digest the physics. 
The bar begins to fill up. A man behind me burps loudly and proudly. I have nothing against flatulence, from a distance. We are all full of digestive gases and other offal burblings, what I don't like it is the performative nature of public burping. It seems very English. 
I had worried that having a hotel room looking out at a small street close to the seafront might have meant a noisy night of bank holiday revellers, but there is little shouting and even the morning gulls are subdued. 
Barely awake, my first morning task is to recite the poem I am performing in the Horizons show. The advantage of my stand up is that it can be manic and ramshackle, the poem must be word perfect and the timing is specific. This week, I will perform it in front of around 35,000 people, the cold, heavy hand of performance anxiety with all its dirty fingernails sits on my shoulder. 
I arrive early enough to see the start of the show being built. I am giving away nothing, but I think it is fair to say the visuals are not minimalist. Some of our old crew have returned and we talk about the Judas Priest tour they have been on and will be returning to. I am a great admirer of Rob Halford's autobiography Confess (as you'll find out if you read Bibliomaniac – out 6th October etc etc etc). 
The catering crew berate me for my dressing room demands – a banana and a cereal bar. They are furious. They expect demands like creme eggs containing yolk only or Quavers that have been  individually glazed so they are silent. 
I go for a wander. Last night's revellers are blinking urgently at the sun and walking a lumbering haphazard path while families fresh to the beach are giddy. I walk by the Waterstones and wonder if they have the paperback edition of The Importance of Being Interested. It is on the popular science table. I grimace and then approach a friendly assistant and ask if she would like me to sign them. She is confident that would be fine and we talk of the difficulty of editing, whether book or dissertation. I walk on to City Books, who host my author events at The Ropetackle in Shoreham, but they are closed. I will return tomorrow and, even if they have none of my books, it will not be wasted trip as I will by Cosey Fanni Tutti's new book Re-Sisters, currently lodged ion the window.
I browse in the Shelter shop, it starts slowly, bit soon picks up momentum.
A copy of Bob Mortimer's And Away, an encyclopedia of Character actors – from John Abbott to George Zucco, Muriel Spark's The Abbess of Crewe, "elegant and accomplished according to the Evening Standard, a book on film, fiction and F Scott Fitzgerald and Dream: Re-Imagining Progressive Politics in an Age of Fantasy. I also buy a spare copy of Philip Ridley's Flamingoes in Orbit. He wrote and directed one of my favourite films, The Reflecting Skin, an underrated classic which starts with a frog being blown up in the face of Lindsay Duncan. I also picked ups Caleb Femi's book off poetry and photography, Poor.
"Again, I watch a man eat the entrails of dusk"
With that line alone, I am sold.
Walking along the seafront, I think of the miserable alcoholic demise of Patrick Hamilton, author of Hangover Square. It is a favourite of Iain Sinclair's who, among others things, was impressed by how the derangement of London was brought to life. Looking at the squares where flats have now been spruced, I also think of Helen Zahavi's Dirty Weekend – a feminist revenge thriller that stirred up the early 90s and then ended up in the hands of Michael Winner. I think it was his penultimate film, the final one being Parting Shots, a revenge comedy starring Chris Rea as the revenger that ends on a freeze frame of everyone having a good laugh. I think Winner shot as much of it as he could in his own house. It hasn't been on Talking Pictures yet, but surely it will.
I pop down The Laines but I am relieved to find only one book each in the Amnesty for Books and the Oxfam. I find myself in the awkward position of always ending up too near another browser. They are young and bohemian and I fear they might think I am some beardy old bookshop flirter.
When I get to the next bookshop, they are soon there too and, yet again, just where my eyes need to browse. I have to take a circuitous route around the poetry and ceramics section and browse blindly until they are no longer in front of the social sciences and cinema. I decide to give up browsing for fear I will bump into them again.
Back to the Brighton Centre, we soundcheck methodically. Things have changed since the North American tour and I am very excited about one particular slide that has been added.
We go to eat, tour catering is wonderful, but dangerous. I must ensure that enough blood goes into my brain and it is not entirely rerouted to digest apple pie.
I managed to watch most of the show from the auditorium and found myself grinning throughout. It looked quite spectacular. I was so engrossed I almost missed my queue. I always worry about an audience's attitude to me in one of Brian's shows. Are they thinking, "who the hell is this old man interrupting our particle based hero?", but hopefully I am a little downtime during all the grand ideas and they seemed receptive. I usually get into trouble at the Brighton Centre shows, but as yet I have not been misconstrued over last night's show (perhaps because Twitter was down when the show ended).
We sat with a glass of wine and discussed a few changes to tomorrow night's show. It cannot be underestimated how remarkable the crew are to build and dismantle such a show on a daily basis.
I went back to stay with a pal in Shoreham and was glad to be told by their daughter that some people in the row behind her let out a little "Yay!" When I was first introduced.
I ended the night reading Bob Mortimer's autobiography in which he expresses a deep and abiding love of Mark Lamarr.
Tonight's audience questions included –
If you dig a hole all the way to the centre of the Earth, would the Earth collapse into it? (Thomas, age 8)
Isn't a fundamental physicist simply a mathematician?
Did it hurt when Stephen Hawking ran you over?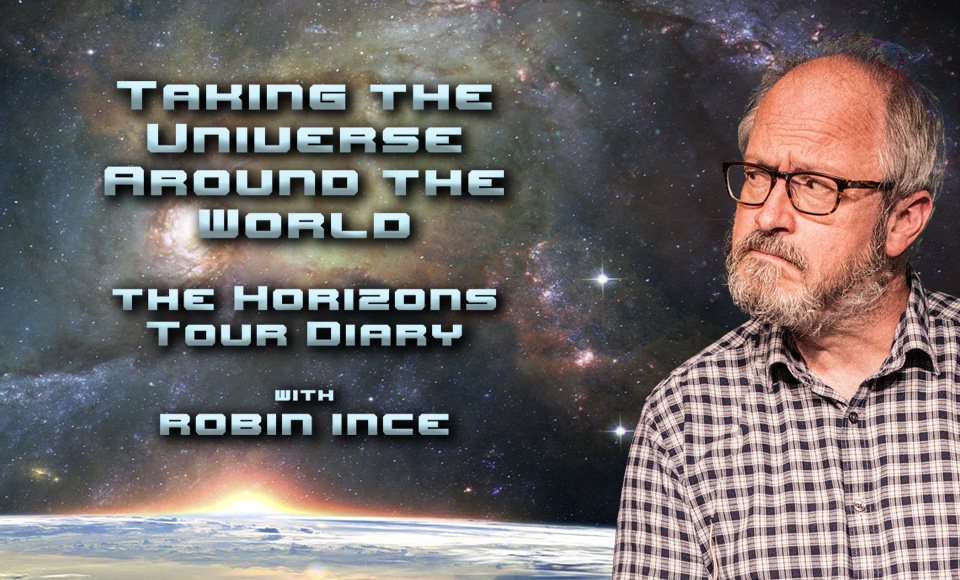 Listen to the Horizons tour podcast, Taking the Universe Around the World HERE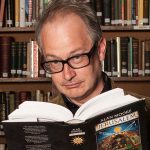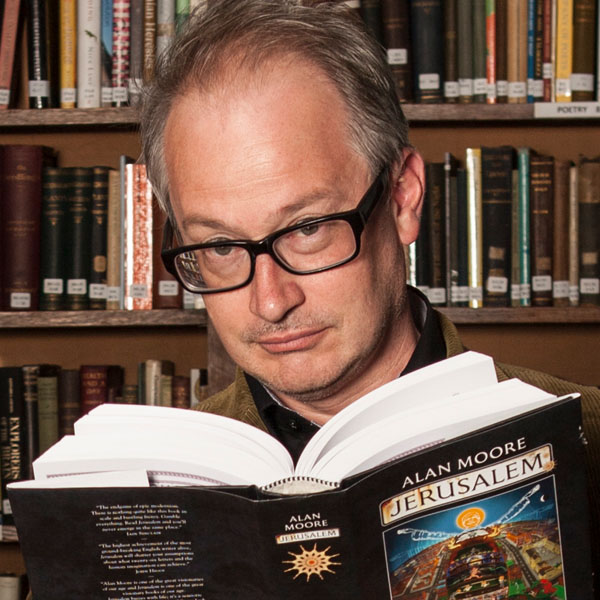 Robin Ince is a multi-award winning comedian, writer and broadcaster.  As well as spending decades as one the UK's most respected stand-ups, Robin is perhaps best known for co-hosting The Infinite Monkey Cage radio show with Brian Cox.  For his work on projects like Cosmic Shambles he was made an Honorary Doctor of Science by Royal Holloway, University of London. His latest book, The Importance of Being Interested is out now.
If you would like to reuse this content please contact us for details
Subscribe to The Cosmic Shambles Network Mailing list here.