Stage and Screen: Gerald Scarfe Exhibition at the House of Illustration
Robin Ince's Blog
Everyone's face is sharper for a while when you leave a Gerald Scarfe exhibition. The title of his collection, Drawing Blood, reflects both the joyous barbarism with which he slay sacred cows, sacred pigs and sacred zebras, but also the sharpness of the lines with which he creates and destroys real politicians and mythological demons. Flesh is scant when it comes to covering their bones.
I was at The House of Illustration for the exhibition of Gerald Scarfe's stage and screen work, including his designs and drawings for Disney's Hercules, Sir Peter Hall's The Magic Flute and Pink Floyd's The Wall. The last exhibtion of his I went to was at The Bowes Museum near Barnard Castle (location of my first full on solo tour gig this weekend). It was a vast room of Margaret Thatchers, a history of how Gerald Scarfe had imagined her, each wall more terrifying than the last.
The gleam in her eye increasingly glinting with dogma and zealotry, so different to the dull malevolence of English toothiness lost in grey clay of Theresa May, though who will be more destructive in the end? It was a delightful catacomb of education as I went with my near infant folk singer pal, Grace Petrie, who know of Thatcher from her folk club conversations with former miners and assorted Orwellians, but had not picked up the finer details. In each of Scarfe's works, reactions to the news and pronouncements of the popular sexual peccadillo pin up of sweaty ovelrly nanny-ed boys, Grace discovered the roots and branches of the 1980s' political scene and its bulldozing of varied hopes.
The House of Illustration exhibition embraces more fictional worlds, though reality creeps in even with Scarfe's designs for adored children's ballet, The Nutcracker. A cutting from The Times is proudly glued next to the mouse eared gas masks that adorned the ballet's opening scene. 
"Outrage as Gerald Scarfe Turns The Nutcracker into a Tale of Terrorism."
Scarfe upped the ante from the usual chocolate box toy soldiers after a discussion about terrorism with his 11 year old granddaughter.
The sharpest teeth are in his drawings for Hercules, with many headed snakes like Nemotode worms, fanged and knife-eyed. Like previous House of Illustration exhibitions, the joy is in seeing the details unnoticed when watching the film or reading the book at bedtime. The Hercules drawings have notes given to the Disney artists, subtle details about eyes or the thinness of Hades' wrists, not consciously noticed, but increasing our fear and fascination in some lower brain nestling near the gecko section.
I became aware of Scarfe around the same time I became aware of Ralph Steadman. Both turned their subjects into loathsome, slithering creatures, but looking now it seems that Steadman eviscerated them by splattering them into their id whereas Scarfe skewered them on their egos.
The exhibition reminds you of the broadness of Scarfe's work. Just as you've been pricked by a finger, you then see the saucy seaside folds of plump flesh in some of his work for Orpheus in the Underworld and Pink Floyd's The Wall. Meanwhile, the many coloured floor cloth for The Magic Flute is somewhere between an Australian Aboriginal painting and a fractal image for chaos theory.
As with every other exhibition I've seen at House of Illustration, I highly recommend a visit to this corner of Kings Cross.
Robin is currently on a tour of the UK and will be touring Australia with Brian Cox in November. And Nine Lessons and Carols for Godless People returns this December.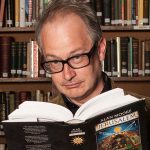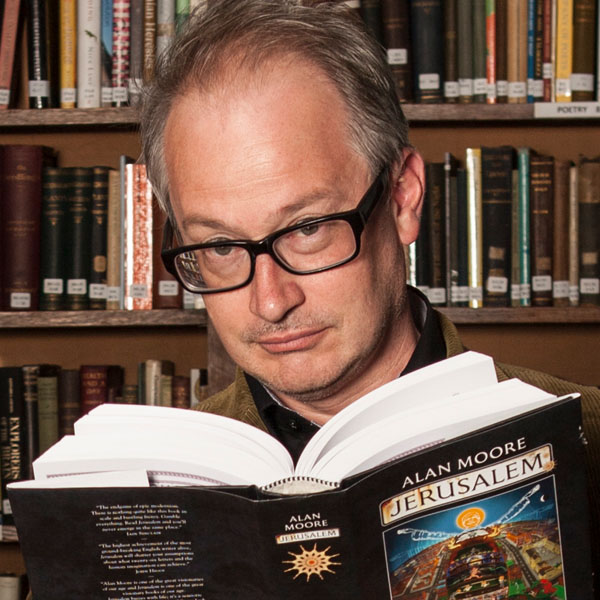 Robin Ince is a multi-award winning comedian, writer and broadcaster.  As well as spending decades as one the UK's most respected stand-ups, Robin is perhaps best known for co-hosting The Infinite Monkey Cage radio show with Brian Cox.  For his work on projects like Cosmic Shambles he was made an Honorary Doctor of Science by Royal Holloway, University of London.
All images are the copyright of Gerald Scarfe