Moving Slowly Through The Week
Robin Ince's Blog
I am moving through this week slowly. 
The tape at the finishing line is beginning to wrap itself around my midriff.
This creates a new anxiety.
What next?
How will home life be?
You can't just return home after chasing about for two months and expect to be welcomed, you are now an alien body.
I started writing a couple of books after I finished The Importance of Being Interested, but they may be on the back burner as a third idea, a story of book love and train travel based on this recent trip may be in the offing if a publisher is interested. This would be fun for me and useful too as it is getting close to two years of not doing much proper paid work.
Free time should be happily anticipated, but it can look ominous and overbearing to me.
Beside her the lonely crochet
Lay patiently and unstirred,
But the fingers that would have work'd it
Were dead as the spoken word.
I pick up the train at Leamington Spa, so John Betjeman waves me away with his Death in Leamington and I remember sitting with  my father and listening to Beyjeman's Banana Blush that ends with the beautiful A Child Ill, more recently used by Morrissey as his introductory music.
I stop off in Sevenoaks to see Sash, Monkey Cage producer, as well as to say hello to her fish, her tortoise and her child who, for some reason unknown, always calls me Mr Bananahead.
I have a hasty browse around the Sevenoaks Oxfam Bookshop, but only come away with Monsters and Magical Sticks: There's No Such thing as Hypnosis, this is mainly due to an introduction by Robert Anton Wilson.
I arrive in Tonbridge in time to look around Mr Books before going off to the Oast House Theatre. I pick up a Doctor Who annual from 1976. It is not in great condition, but it has fine marginalia, "Tracy is a silly little nitwit" with a doodle that I presume represents that nitwit, Tracy. I also pick up The Psychic Directory, the equivalent of the Thompson Local Directory for ghost botherers, Precious Remedies Against Satan's Devices (a reprint of a book first published in 1652 – so I am not sure whether the remedies are still effective with the contemporary Satan) and Gonzalez-Crussi's Three Forms of Sudden Death. Phil also gives me a copy of a play by his son, Jack Holden, and the memoirs of a mentalist, Frederick Marion.
I meet David Barry before the show, best know for being a star of Please Sir! but with an interesting career that included working with Vivien Leigh and Laurence Olivier. Also, Gravesned Skeptics have brought me cake.
I had forgotten that this was an interview rather than a solo talk, so readjust my mind as I am interrogated on a high stool.
I am asked a question about the existence of telepathy which I do not think I satisfactorily answer.
Afterwards, I talk to Norma, who had to be persuaded to attend, but is now glad that she was.
I return to Sevenoaks and eat baked cheese while showing Sash a rambunctious old routine by We Are Klang!.
————————————————————-
All Tour dates here.

Order signed and dedicated copies of The Importance of being Interested here.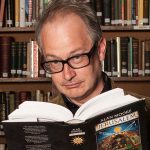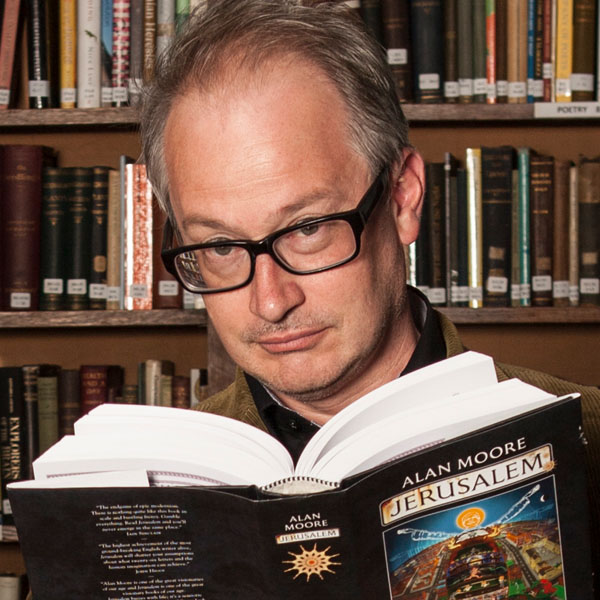 Robin Ince is a multi-award winning comedian, writer and broadcaster.  As well as spending decades as one the UK's most respected stand-ups, Robin is perhaps best known for co-hosting The Infinite Monkey Cage radio show with Brian Cox.  For his work on projects like Cosmic Shambles he was made an Honorary Doctor of Science by Royal Holloway, University of London. His latest book, The Importance of Being Interested has just been released.
If you would like to reuse this content please contact us for details
Subscribe to The Cosmic Shambles Network Mailing list here.