No Rest for the Curious
Robin Ince's Blog
When I was a TV warm up man, the terror was always when in the 4th hour of recording; "Could you just fill for another twenty minutes, we need to rebuild the matchstick Wembley Arena that Ralf Little's character is meant to be building."
That terror is on a very different level when you are on the 24th hour of a live science jamboree and the producer says, "Just keep filling, we can't get through to the physicist's Skype."
For once the stupidity of a 25 hour live broadcast science variety show was not my idea. That was Trent Burton's foolishness.
Over those hours I interviewed 40 or so astronauts, chemists, geneticists and Geoffrey Chaucer, Steve Pretty made a Christmas song from samples sent in by the audience, Ginny Smith checked on my psychological decline via Bop It and Chris Lintott asked the audience to search for supernovae and, thanks to the results, we may have made the Universe 100,000 years younger.
At about 8am (which was 20 hours into the show), my body started to reject me and I couldn't risk sitting down for interviews because I started to journey towards the hypnogogic state of hallucination. By hour 22, I was in a state of fear that I might yawn during my conversation with Samantha Cristoforetti and Helen Sharman; my career would be in tatters if I yawned at astronauts. Fortunately, I did not. The audience (which ended up being 30,000 people) may have a different judgement, but I am proud to say (and I am rarely proud) that I think even when I had been awake for 30 hours and performing for 23 hours, I still made some sense when talking with people about quantum cosmology or the evolution of orchids. It was in the final 15 minutes, the time that you really want to coast, that we ended up with the longest period of time to fill. I read Seamus Heaney's Blackberry Picking (so beautiful)  – or was that when I had to fill at 22 hours?
I know I definitely went to read from that core text, Pale Blue Dot, but then went tangential and started to talk of the importance of curiosity and relayed the story of Apollo 9's Rusty Schweickart and the slow dawning of cosmic revelation that occurred over the five years from his trip to space to the point he stood on stage at an event on Long Island and the picture fell into place as he improvised a speech. What I found most remarkable from the position of my own brain was its ability to recall small philosophical details when some days I can't even find the adjective I am looking for when writing a birthday card.
For me, the event brought sharply into focus what much for the work I do with Josie Long, Helen Czerski and Trent and Melinda Burton is about, I saw our unwritten manifesto appear on the wall. The media, news and social media can so often seem driven by spite, envy, certainty and sneering, I hope that what we try to promote is curiosity, delight and active doubt over slovenly dogma. I think some of this comes from may own natural inclination for pessimism and, if not self loathing, definitely self disdain. By immersing myself in the most wonderful endeavours of humanity, I can hopefully quiet some of those other voices and I hope that our shows are able to do that for other people too.
One of the loveliest things to see over the 25 hours was how active the online chat was amongst the audience, some of whom also stayed with us for the whole day, night and day. I am increasingly obsessed with connection, whether it's connection with other humans, other species or a sense of connection with the Universe beyond our planet. We are at a time where we can very easily scrutinise the smaller picture, not so small it is quantum, but that parochial level of toxic village gossiping. Talking to the sort of people I was talking to over the show, I was talking to people who see our peculiar existence; it doesn't seem that atoms are often assembled to the point of consciousness, in a way that shows that there is "grandeur in this view of life".
We began with failure. We were meant to start with a link to Helen Czerski at the meridian line in Greenwich but a double whammy of punctures due to London's stray glass put pay to that, though Helen played a major part in the show later on.  After that, we suffered only two more technological glitches which, for a show made pretty much on zero budget with vast ambition is not bad. If one thing marks out the work I create with Trent Burton, it is that we are always overly ambitious and, surprisingly, our ambitions are achieved more often than not despite the absurdity of them. We managed to communicate with someone from every continent, and Antarctica's Bird Island is not known for the excellence of its wifi connectivity. Isabel Felandro was in Peru and she told me about the Cool Earth project which works on rainforest preservation with indigenous people. In Australia, Zena Cumpston and Krystal De Napoli told me about the passing down of astronomical knowledge in Australian Aboriginal communities and comedians Colin Lane and Shaun Micallef discussed Jacques Tati. Zahara provided music from South Africa.
Astronauts were sprinkled throughout the day, starting with the aforementioned Rusty Schweickart, then Chris Hadfield expelling how even warp factor nine won't get the Enterprise across our galaxy in five years and Samantha Cristoforetti and Helen Sharman talked of the the difference in the luxuries of the Mir versus the ISS and we came to the conclusion that Mir is an old scout tent and ISS is a yurt floating in space.
I talked killer crabs with Robyn Hitchcock before he sang of Trilobites, Bec Hill joined me with one of her flip chart puppetry delights during our children's hour, Jocelyn Bell Burnell explained pulsars and diversity, Claudia Hammond joined me to talk about rest about 19 hours before I would actually be allowed to rest (which was cruel) and we had the useful absurdity of Dean Burnett dressed as Father Christmas talking sagely about dealing with mental heath issues which was up there with Suzi Gage explaining nitrous oxide while stood in front of a magnificent Christmas tree and holding her sleeping baby. Ben Goldacre broke the world speed talking record again (he has held it for at least 10 years now, every Christmas he fits a little more information in ten minutes, the reception of his wisdom is almost subliminal) and Josie Long obeyed our NDA and revealed nothing about our recent appearance on Pointless. Stewart Lee transmogrified into Santa Claus and a little later we had the treat of three songs re-recorded by Robert Smith especially for our show which brought a rush of Cure fans to our feed. This was immediately followed by John Luke Roberts inhabiting the mind of Geoffrey Chaucer and talking in a surreal garble of Old English which confused some of the more international Cure fans, especially when we started talking about the Bob Monkhouse movie comedy, Dentist on the Job.
Throughout the more exhausting moments, messages would arrive or conversations would become animated and all of the shared delight would enlighten me, repeatedly revivified like a Frankenstein Monster in a lightning storm. During dip, I received a message from Robert Smith saying that he really had read my last book (I'm a Joke and So Are You) and he loved it and teenage me was alive again and very happy. It was also a reminder of how much I like talking to Tim Minchin, who took part in the first science jamboree tour I did with Brian Cox in 2011 (and I reckon must have joined us for at least one of the Christmas shows a few years before that).
It is Monday now and I am in a manic frame of mind, I could keep typing and tell you more but the words are beginning to crash into each other and eventually this post will just be one long sound, so I will tell you more this Saturday when we do our overflow encore show live from 7pm on 19th December where I will be talking to Tim Peake and many others and presenting a whole lot more science and comedy and music.
Be kind. Be Curious and, every now and again, be absurd.
I'm a Joke is here or if you want to hear me reading it, here. Signed art prints of my poem on final dens, performed during this show and the Brian Cox tour are here. And the encore show next week is here.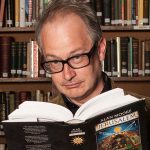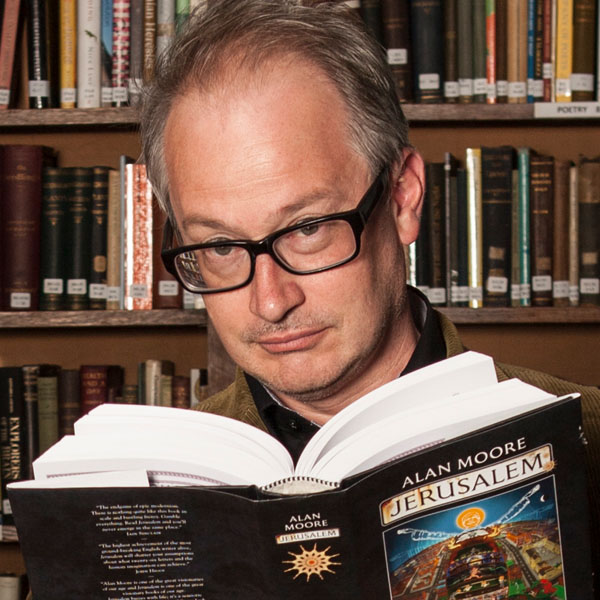 Robin Ince is a multi-award winning comedian, writer and broadcaster.  As well as spending decades as one the UK's most respected stand-ups, Robin is perhaps best known for co-hosting The Infinite Monkey Cage radio show with Brian Cox.  For his work on projects like Cosmic Shambles he was made an Honorary Doctor of Science by Royal Holloway, University of London. His latest book, I'm a Joke and So Are You is out now.
If you would like to reuse this content please contact us for details
Subscribe to The Cosmic Shambles Network Mailing list here.