Rooms Full of Lovely People
Robin Ince's Blog
I will never be an arena comic of my own accord.
Sometimes I look at the careers of others and in doing so see only the failures of my own career. To be honest, I don't think it would matter what success I had, I would find failure in it when the mood took me. People sometimes imagine fame might make them happy, but you have to remember that when you get famous, you come with you too. When I am less tiresomely misanthropic, I see a very positive side. The rooms I play may not be grandiose, but they are frequently filled with really lovely people, some of whom attend many shows in a year. Some I have got to know. Today is a day of three of those faces.
I get slightly lost on my to Peterborough station as they have placed a shopping centre in the way. On the last of my journey to Platform 4, I get stuck behind a man who is a glade plug in cannabis dispenser, exhaling like a Vatican chimney.
On the train, I read about Eadweard Muybridge.
I also receive an email from someone who attended my Ely talk with their teenager who, having turned against science, is now keen to pursue it. I am delighted.
I am slightly late for Imagined Things bookshop in Harrogate, bu there is not a thunderous stampede of people, just a few books to sign. They give me cake too. It is a friendly, pretty shop in Harrogate's last Victorian Arcade and I talk to Meg about the chapter on the size of the Universe.
Mik and Angela are there too. Mik is regular at my gigs in the north west, so much so that I have often told him to stop paying for tickets, but he is stubborn (my agent will be glad to here).
I meet Aaron Reynolds who has popped by one his way to Thought Bubble to sign copies of his book Effin' Birds, beautifully illustrated and flamboyantly sweary.
After lunch with Mik and Angela, I have just enough to pop into the Oxfam bookshop to see if they still have that hardback copy of Keith Thomas's Religion and the Decline of Magic that I eyed three weeks ago. Today, I must have it, plus a copy of Parker Posey's You're on an Airplane (hardback).
Julia, who I first met at my gigs in Manchester (or was it while rural touring in Cheshire) has kindly offered to give me a lift to Ripon. We drive to Ripon while talking of people who are cruel and people who are kind and also discussing the right age to buy your child a bottle of vodka.
There are many charity shops to visit but, what a relief, few have what I need. I cannot resist a Woman and Home Corden Bleu cookery book from the last 50s or early 60s, I am sucker for those gaudy images of overly decorated pieces of ham decorated like a roadside diner Knickerbocker Glory. In Oxfam, I find a book of Will Kemp's poetry, a book on forms of fundamentalism and something about free will with an introduction by Mary Midgley (some kind of joke about having no choice but to buy it etc etc).
A busy night at the Ripon Arts Hub. I remain astounded that I seem to fit in less and less every night, like Boyle's law, I expand whatever the given space is. I managed to cover time, the size of the universe, extraterrestrial life, chimpanzee language and the battle of two cultures, but I failed to cover everything in the known universe YET AGAIN.
We walk through a quietish Ripon where one pub seems to have attracted all the noises drunks and then thrown them out. There is a cacophony of jovial gibberish that might interest Jane Goodall or Cat Hobaiter.
There is one more face in the audience to mention. Her name is Abi. Abi was a regular at many of my gigs in the south west and London shows, she was also a very good chemistry teacher. Yesterday, I found out that she had died. I last saw her at the Cheltenham Science festival in June. She was one of those human beings that projected delight and fascination. To see her in the audience was always enthusing. Sometimes, on lengthy tours, you really need to see those regular faces, those people who don't just support your work but that bring something to it all, that encourage you to keep going. I will be in Bath on Monday, one of the places that I often saw Abi. I will be thinking of her that night and the upbeat conversation we would have had talking about Public Service Broadcasting or Grace Petrie. There are two crowdfunders under this post set up in her memory.
The relationship with the audience is not just – "I talk, you laugh" – there can be a real connection, something that means it is all more than just a night out on both sides of the stage.
Thank you to all the encouraging and supportive voices, I am sad to know there is one I will hear no more.
Crowdfunders for Abi are here and here.​
————————————————————-
All Tour dates here.
Order signed and dedicated copies of The Importance of being Interested here.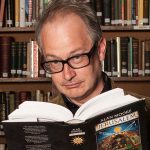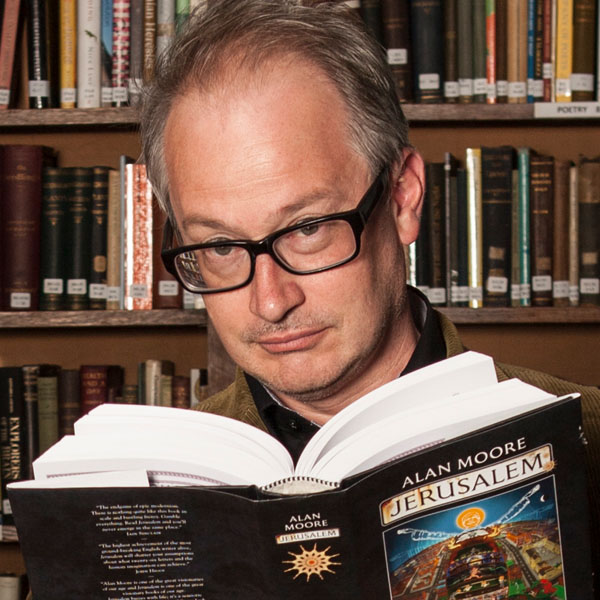 Robin Ince is a multi-award winning comedian, writer and broadcaster.  As well as spending decades as one the UK's most respected stand-ups, Robin is perhaps best known for co-hosting The Infinite Monkey Cage radio show with Brian Cox.  For his work on projects like Cosmic Shambles he was made an Honorary Doctor of Science by Royal Holloway, University of London. His latest book, The Importance of Being Interested has just been released.
If you would like to reuse this content please contact us for details
Subscribe to The Cosmic Shambles Network Mailing list here.