The more elegant the hotel, the less I sleep
Robin Ince's Horizons Tour Diary
We all ache this morning, for some it is just the exercise in the park, for others, it is the extra Guinness they had before bed.
I find the more elegant the hotel, the less I sleep, as if my body is saying, "you should not be here, there is a Premier Inn just down the road." 
I dreamt of loosening teeth and being in a play where I knew none off the lines. I sat there saying nothing, wondering if I should just stand up from the red armchair I was in and tell the audience, "I am so sorry, I have no idea what is going on." My one line in act one is "Shit!", which I don't think I deliver well. In the interval, I get into a fight with an actor in the corridor and throw his glasses to the floor. Our fight is not impressive. 
Breakfast is a slow affair. 
I write a little and then we are off to Belfast with Paul, an excellent driver who has a keen knowledge of Dublin's history, so every journey is an education. 
Once at Belfast, Brian goes for a snooze and I decide to visit No Alibis, a fabulous bookstore that always tempts me. I sign all the stock of my book (which is currently one copy as, I am glad to hear, they have sold the rest). Later, I see three schoolboys looking at my book, which gives me the chance to create a scene.
"I recommend that book"
"Have you read it?"
"I wrote it"
After this display of being a dick, I recommend someone else's book instead. 
John Higgs, author of brilliant books on Blake and The KLF, has a knack for creating synchronicity/coincidence (you choose), so it is not surprise that, by chance, his mother in law is in the shop. We chat excitedly about John's new book and I probably talk too much. I imagine she was beginning to think, "I only wanted to say hello". 
David at No Alibis Bookshop very kindly gives me a present – a copy of the new book of Radiohead artwork signed by Thom Yorke (who has an excellent signature with a jelly monster M) and Stanley Donwood. I must always buy a book when in an indie, but need to travel light, so buy a small Thames and Hudson book on Revolutionary women photographers (1937 to 1970).
I promise to return for an event about Bibliomaniac in 2023.
Starting my walk back to the hotel, I encounter an Oxfam Bookshop almost immediately. As I walk in, a man is haggling for some books.
"Free?"
"No, not free"
A pause, he talks overtly with his friend.
"Free!"
"no, not free"
This goes on for a while. When the man leaves empty-handed, the staff chat.
"Was he poor or homeless?"
"No, that man is my dentist."
I pick up a copy of Judith Butller's Gender Trouble. I think I might have it already, but the money goes to Oxfam so it doesn't matter. I can pass it on. There is also a book about Bill Hicks celled One Consciousness about the ideas and philosophies and drugs that inspired him. I notice they have a copy of the Infinite Monkey Cage book, so take that to the counter too and ask if they would like me to sign it. We get chatting as I do that and I offer them tickets to tonight's show believing we have some spare. (I also buy the Big Cartoon Book of Death, which I also think I own, but…)
Once outside, I find out that there are no spare tickets.
My manic altruism now turns into a terror that I will now be seen as a cruel and disappointing person. I go and sit in a cafe and wait to hear back from Giles. After 30 minutes, still nothing.
I return to the Oxfam and explain the situation and take their number.
Walking the streets, I hear a man on a megaphone explaining that he deserves to be in prison and that it was Jesus that saved him from a life of debauchery. Some are having none of it and there is a scuffle, "There is no god, now shut up…"
And so it goes on.
20 minutes later, I am relieved to find out the tickets have been sorted, so call them and say all is good.
40 minutes later, I panic that they thought our show as at The Waterfront, not the SSE.
I ring them again. I now presume they think I am quite mad. I hope they made it.
Sat in the canteen, we see the news of the Queen's death. We enter a conversation on how best to deal with this. We decide we will play it by ear. Brian makes a comment at the start of the show and then the rest runs normally. I adapt certain lines and conversations to move us as far away as possible from any misunderstandings.
In the interval, I meet Jacob and his family. Jacob is 12 and once got one of his jokes on The Infinite Monkey Cage. I make him promise that we get a mention when he wins the Nobel prize.
The show ends without incident and we retire to a hotel bar to have a drink with Oliver Jeffers and his friends. Oliver created one of my favourite pop up books about a book eating boy – it is both a joy and a potential nightmare.
Before going to sleep, I scroll through social media – there is rich mixture of the deferential, inauthentic and ghoulish, as well as the heartfelt, but I am republican with nothing to offer, so just keep quiet.
I am a little surprised that even the most quotidian of functions has felt it necessary to declare its sadness including the sign in pages of wifi and poundland, this is mourning by invisible, but tightly gripping decree.
Various comedy clubs and the like appear to be shutting down tonight, as a mark of respect, I am presuming the utilities will also be waiving any charges for their use as a mark of respect for those self employed people affected by loss of work too. 
I only see splinters of my dreams tonight, but I remember that my friend Ed was in there.
​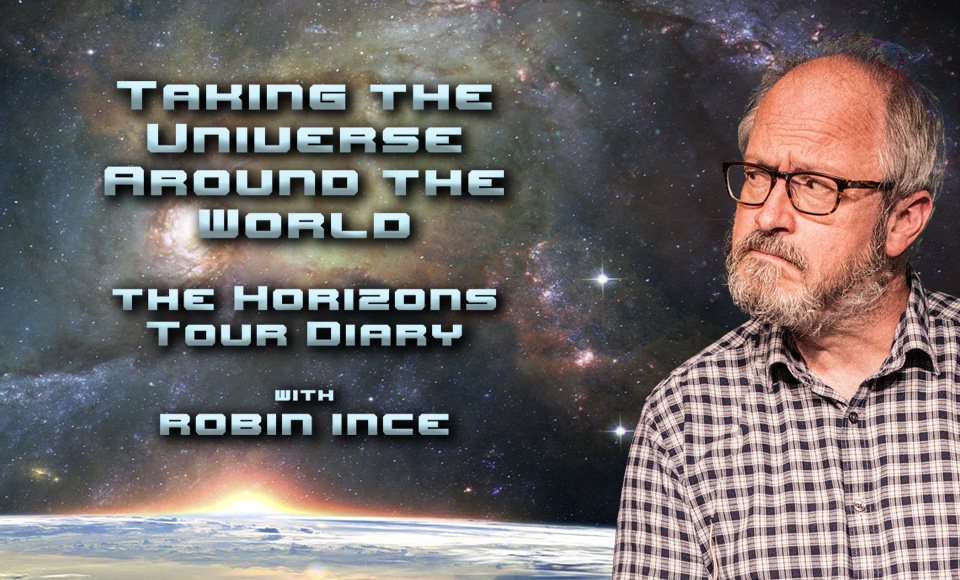 Listen to the Horizons tour podcast, Taking the Universe Around the World HERE.
Bibliomaniac is available for pre-order now at cosmicshambles.com/shop with exclusive art cards.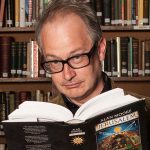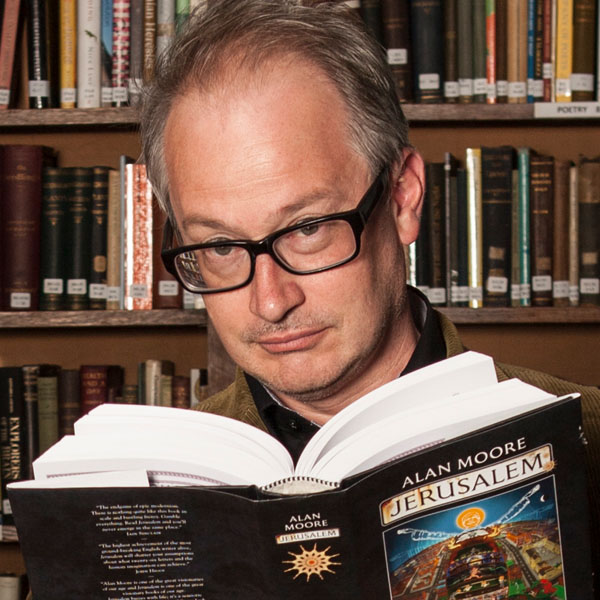 Robin Ince is a multi-award winning comedian, writer and broadcaster.  As well as spending decades as one the UK's most respected stand-ups, Robin is perhaps best known for co-hosting The Infinite Monkey Cage radio show with Brian Cox.  For his work on projects like Cosmic Shambles he was made an Honorary Doctor of Science by Royal Holloway, University of London. His latest book, The Importance of Being Interested is out now.
If you would like to reuse this content please contact us for details
Subscribe to The Cosmic Shambles Network Mailing list here.