Too Many Books in Hay-On-Wye
Robin Ince's Blog
For a browser, there may too many books in Hay-On-Wye. 
More often than not, I have few specifics when I am in a bookshop beyond wishing to be taken by surprise by a cover, a title, a spine or even the words that are actually in the book. 
With the exception of Practically True, the autobiography of Ernest Thesiger, my quest is very general. When the bookseller asks me, "Can I help you?", my genuine reply should probably be "shock me with a title that will make my hair, what remains, reach for the sky. 
This is perhaps why I rarely leave Hay laden. 
Also, some of the shops are hugely overpriced, so the victory of "a find" is unusual. 
My last big purchase was by post when, during times that I still made money doing my job, I splashed out on the 9 book set of JG Frazer's The Golden Bough which now sits next to the three volume Feynman's Lectures on Physics waiting for an expanse of time and concentration (Ritalin needed?) To fall into the books and not escape until it is Spring. 
I am here for the Hay winter festival where I am lucky enough to be interviewed by my friend Natalie Haynes. Neil Oliver is also on this day which means that we might all be gathered together for dinner. I only see his work briefly and relentlessly tweeted on to my timeline and I try to avoid it. It seems to be a melodramatic display that might be better filmed as a silent film with a ham actor and wild piano accompaniment. Later that day, I listen to his interview and he seems far more sane when dealing with the past than when living in the present. I suppose we all need to go through our "now drink the Kool-aid phase and get ready for the UFO to take us beyond the heavens where you will all be mask-less sky gods".
Before all that, I browse from shop to shop. With 12 days still away, I must be frugal. 
I almost by a big book of Francis Bacon by David Sylvester (his book of interviews with Bacon made Bowie's 100 book list and is worth your time), but then project myself 7 days into the future and see myself stumbling from Barnard Castle to Saltburn with a frayed bag disintegrating in my hand, screaming at the weight of the book and my own failure to resist temptation. A book on Vonnegut in America is fortunately heavily and messily underlined and the book on women in surrealism is twice the price I could find it for. The cracks appear in the Cinema Bookshop. I buy a hotchpotch including something post modern recommended by Kathy Acker that I know I won't ever read but somehow need and a lovely little Cassel Pocket dictionary of mythology and that fits neatly in the palm of my hand. My favourite is Anthony Storey's biography of Stanley Baker. I know Storey's work on psychology and knew nothing of his work on Baker. Both of them were the sons of miners. It is not realty a biography. It is about their eight meetings in the build up to a biography that never happened as Baker died of cancer before a full biography could happen. It is an interesting elegy.
Natalie arrives with Hallie Rubenhold, whose book The Five is something you should read. Once you have read that you won't want to read biographies of serial killers again (if you read them now), you will realise that it is often the stories of the victims are the lives we should really be trying too understand (or at least, that's what I took from it).
Natalie interviews with charm and ease. Afterwards, I meet a marine biologist and GCSE science student. I have been glad to see that there have been lots of girls who are starting on GCSE or A Level science coming to the talks, female representation in science can still be a problem of public perception and beyond, as well as diversity in general.
We go to the meal and I sit in my favourite place, the corner of the table where you can retreat into your pea risotto and breadsticks if necessary. I briefly talk to Neil about Tycho Brahe, but he was unaware of Brahe's elk who , after a lengthy drinking session, drunkenly fell downstairs.
————————————————————-
All Tour dates here.

Order signed and dedicated copies of The Importance of being Interested here.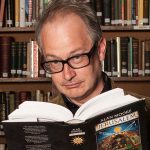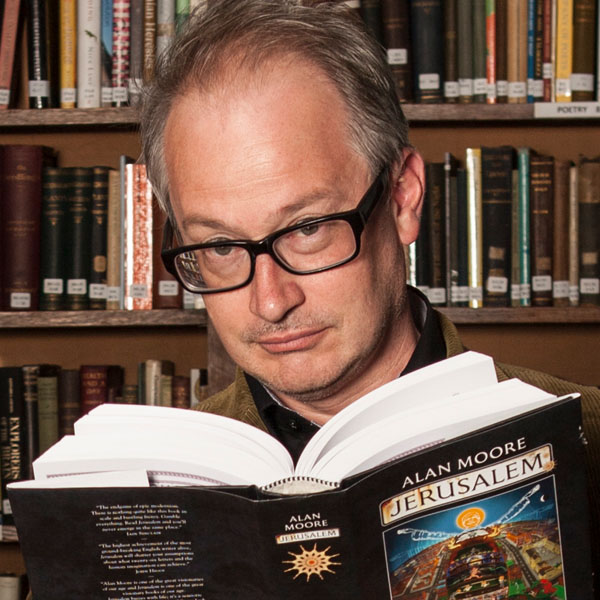 Robin Ince is a multi-award winning comedian, writer and broadcaster.  As well as spending decades as one the UK's most respected stand-ups, Robin is perhaps best known for co-hosting The Infinite Monkey Cage radio show with Brian Cox.  For his work on projects like Cosmic Shambles he was made an Honorary Doctor of Science by Royal Holloway, University of London. His latest book, The Importance of Being Interested has just been released.
If you would like to reuse this content please contact us for details
Subscribe to The Cosmic Shambles Network Mailing list here.