It is Not Just My Story
Robin Ince's Blog
Robin reflects on reading aloud from his book, to an audience, for the first time.
I've been thinking about my mother a lot recently.
Today would have been her birthday.
It is her birthday.
It's just that she's not here to celebrate it.
On Saturday, in a tent most often used for marriages and other parties, I read aloud from my book for the first time.
It is strange to say out aloud what has been written, typed but unspoken.
It was the story of the car crash I was in when I was three years old.
Well, I was two, but my next birthday party was so close that I saw myself as three.
I was so grown up, waiting for my mum-made cake and party games.
The mum-made cake would not be available that year.
I think she was still in a coma then.
Not her fault, the man in the hurry to get home stopped us all in our tracks.
He was on the wrong side and at high speed.
Reading out the memory of my first words after the collision, "whys mummys eyes closed" started to foment and muster something, but I was English enough to keep it all in.
My creation myth, my reason for who I have become, seems thornily entwined with that Winter night.
The final chapter deals with death. Having escaped it, just, forty years before, the damage done eventually got my mum in the end. She lived into old age, if not a ripe one. Grip of the events and its scars loosened and tightened throughout our lives.
Plenty of good memories, too.
The book is not about me, but the years of professional narcissism meant it was quite impossible for me to not have at least a featured role in the chapters.
It is many people's stories – Tim Minchin, Eddie Pepitone, Felicity Ward, Sarah Kendall, Barry Crimmins, Nina Conti… – though it is only a flash of who they are, a transcribed dialogue of an hour or so.
I hope I got the fragment of their story right, but reading it aloud, I hoped most of all I had got my story right, or at least as I see it now. Views change with age and distance.
Most of all, I hoped there was no collateral damage.
It is not just my story, each member of my family has a story about this, too.
It is an odd thing that a stand up can reveal all manner of peculiarities and misdemeanours to strangers, as can many of us, but the glint of parental specs in the front row and we run to the hills of our minds thinking, "oh no, dad's in, what should I drop from the set?"
The personal is for the passer-by, not the genetically entwined or frequent family table sharer.
Tomorrow, I hand copies of the book to my sister, returning home to another hemisphere, and my dad. I feel itchy. In the club or theatre, you have some control over the words and where they go and how they lead people. The words of the book are dry now, I have handed it over. I cannot steer anymore.
How strange that focus comes with such distance, but how many viewpoints does it create?
Robin's book, I'm a Joke and So Are You is available for pre-order now. Tickets for the launch event on November 1st are here.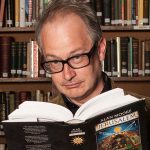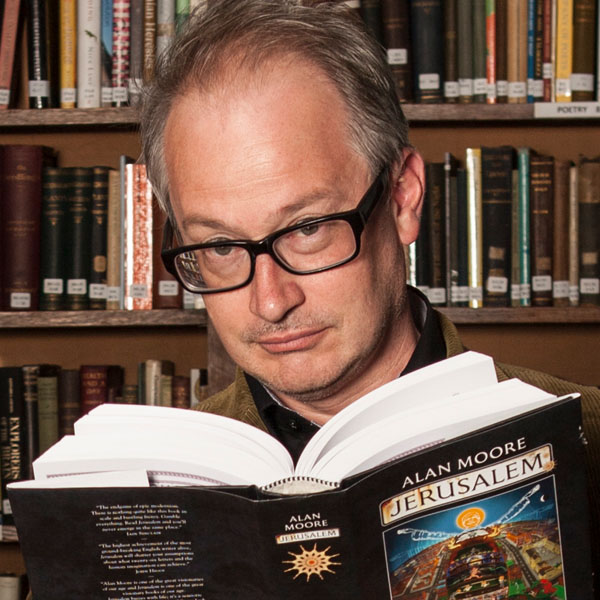 Robin Ince is a multi-award winning comedian, writer and broadcaster.  As well as spending decades as one the UK's most respected stand-ups, Robin is perhaps best known for co-hosting The Infinite Monkey Cage radio show with Brian Cox.  For his work on projects like Cosmic Shambles he was made an Honorary Doctor of Science by Royal Holloway, University of London.
If you would like to reuse this content please contact us for details
Subscribe to The Cosmic Shambles Network Mailing list here.